Largest startup tech conference in Central and Eastern Europe (CEE)
Panel speakers from leading corporations and investors in the region, including Bolt, Microsoft, Seedcamp, Dealroom, and Romania's first unicorn UiPath
Panel speakers from government funds including Austria, Slovenia, Czech Republic, Poland, Ukraine and Singapore
Immersive virtual experience available globally for online attendees via Hopin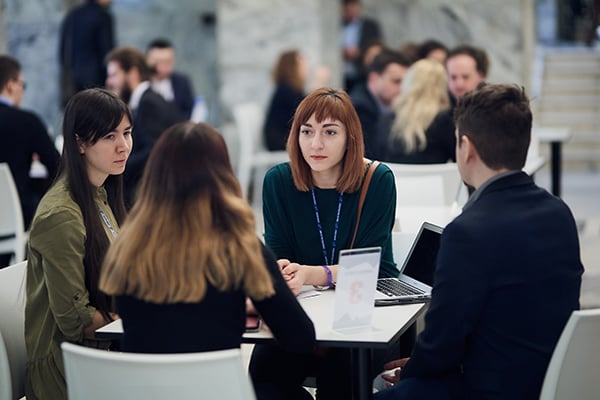 WARSAW, 19th OCTOBER 2021: Returning for its 14th edition, Wolves Summit offers startups, scaleups, corporations and investors from across CEE the opportunity to connect in-person, while also providing international investors with a forum to meet leading local players and learn more about the wealth of opportunities in the region.
Michael Chaffe, Wolves Summit CEO, said:
"Every Wolves Summit proves instrumental in facilitating the success of some of the CEE region's most dynamic startups and scaleups. Our upcoming summit will be the biggest and best yet, as we bring together our strongest-ever speaker line-up and offer an immersive event experience for our online attendees around the world."
Key speakers include:
Michał Dubisz, Country Manager, Bolt
Myladie Stoumbou, Regional Director for Partner Business Development, Microsoft
Antonia Burridge, Co-founder, PwC Raise | Ventures
Reshma Sohoni, Founding Partner, Seedcamp
Mor Eini, Strategic Partnership & Growth at APX
Marek Kopeć, Group Director of Product, Ringier Axel Springer Poland
Yoram Wijngaarde, Founder, Dealroom
Vargha Moayed, Chief Strategy Officer, UiPath
Maximilian Schausberger, Managing Director, Elevator Ventures (Raiffeisen),
Donatella Callegaris, Managing Partner, Flashpoint Venture Debt Fund
Dalvir Singh, Regional Vice-President, Singapore Enterprise Development Board
Niko Marcel, Waesche Fund Manager, ITV AdVentures
Gemma Carolillo, Deputy Head of the Next Generation Internet Unit at the European Commission
David Dana - Head of Tech VC Investments, European Investment Fund (EIF)
Monique Calisti, CEO Martel Innovate, Director of the NGI Outreach Office
Rene Ebert, SIBB e.V, Managing Director
Daniel Dumitrescu,Chief Innovation Officer at InnovX BCR
Łukasz Mrowiński, Founder at ETNO - a technology-savvy multinational coffee chain
Panel discussions will cover: IPO and private equity corporate venture capital; AI; the circular economy, technology transfer; embedded finance; 5G and IoT; emerging industries in CE
Full event programme and speaker line-up: Wolves Summit Agenda October 2021
Thought-leaders and investors from influential international brands and VC firms including Funding Box, Singapore Enterprise Development Board, SIBB, InnovX, Vespucci Partners, Kaya VC, Steelcase, Stripe, Polish Bank Association among others will be judging the Great Pitch Contest and delivering startup workshops.
The Great Pitch Contest is Wolves Summit's official startup competition. Each edition attracts over 1000 startup applications out of which only 40-50 tech game-changers get to pitch in the Semi-finals in front of investors, corporations, and other attendees. The top 10 startups will be selected to pitch in the Finals on Thursday, October 21st.
This year's winners will receive the opportunity to pitch directly in front of AI Startup Incubator's investment board committee, a guaranteed interview with a Techstars Global Startup Pipeline Manager, a scholarship for the next cohort of the InnovX-BCR program, starting in November, as well exclusive access to a tech stack from leading providers such as Amazon, HubSpot, ActiveCampaign, and others.
Wolves Summit is also hosting the UiPath's 2021 Automation Awards CEE. The finalists in the two award categories are
Start-Up Category: Demoboost (Poland), Serket (Hungary/The Netherlands), Easysales (Romania)
Scale-up Category: Apify (Czech Republic), Powerful Medical (Slovakia), Dronehub (Poland)
This year's summit will be held at Concordia Design in Poland's AI innovation hub Wroclaw for in-person attendees. The event will also be accessible globally via the Hopin virtual platform, which will offer an immersive experience for online guests including opportunities to connect, learn and engage with the speakers and other participants.
Secure your online pass or join in-person https://www.wolvessummit.com/startups-scaleups-tickets
Wolves Summit CEO Michael Chaffe is available to comment on: CEE's investment ecosystem and opportunities; using online matchmaking to connect with the right investors; corporate venture capital for startups.