The number of 1:1 meetings you can have at each Wolves Summit is truly impressive—over 40 during a two-day conference. With at least two events each year, there is still plenty of time that you can spend on building and maintaining relations with startups, either those met at the conference or new ones. To meet your needs, we have developed the Wolves Match online platform. Here are its features and resultant benefits.
Wolves Match is an online platform for innovative community, connecting investors, corporations and startups from all over the world. It's where the connections made during effective meetings held at Wolves Summit can flourish and new ones can begin.
The key features of the Wolves Match online platform include the ability to:

access the startup database covering detailed information regarding each company, such as pitch decks, videos, product description or achievements,

search the database with the use of parameters such as:
name,

investment size,

revenues,

country, industry, and sector,

business stage and type,

product type,

investment type and target market,

view which companies best match your criteria and needs; matches are produced on the basis of an algorithm which accounts for parameters selected by you,
receive weekly notifications concerning new matches and contact requests,

create programmes, such as contests, which are visible to all users, including those non-logged in, and to which startups can apply.

By using these features, you will:
reach up-and-coming companies—tailored to your investment needs—in a more efficient manner,

save your time since the platform is more effective than traditional research as all crucial information will be provided to you,

engage only with the startups that address your needs or expectations; a must-have option which automatically disqualifies startups that do not match specific criteria,

receive weekly recommendations regarding startups you might be interested in.
We're not paying lip service. Joining Wolves Match, you will get a 14-day trial during which you can make 20 connections, follow 20 startups and send 20 messages.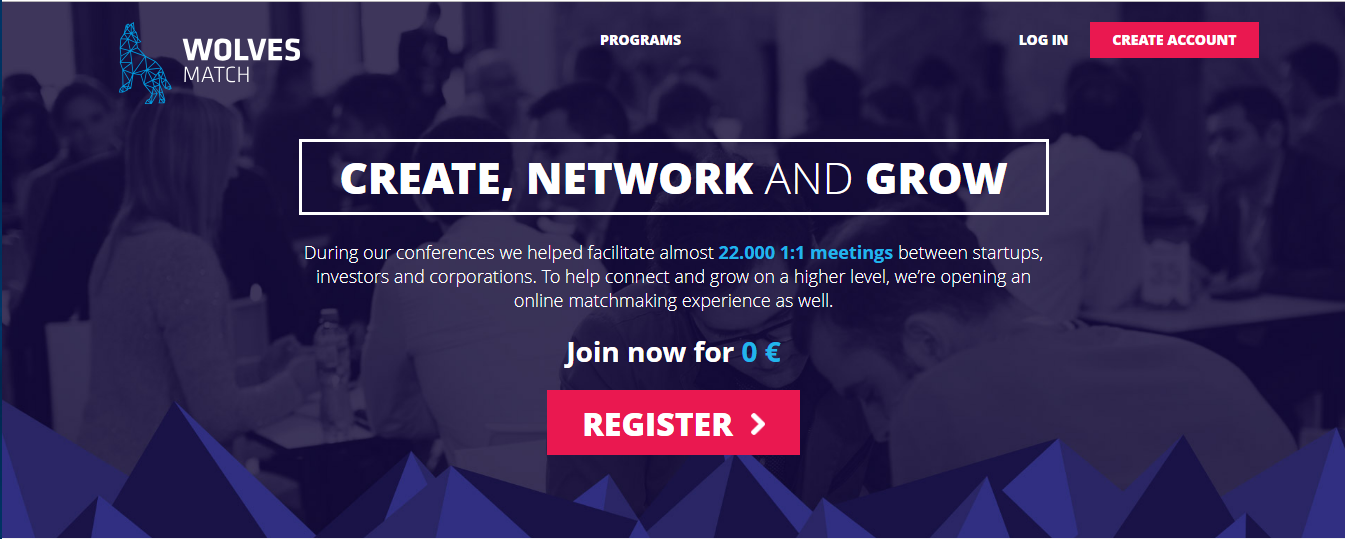 If you are interested in the Wolves Match platform and want to verify its capabilities, you can broaden your networking opportunities starting now.