Below you can find the live stream recordings of Wolves Summit 14 edition recorded on 19-21st of October 2021.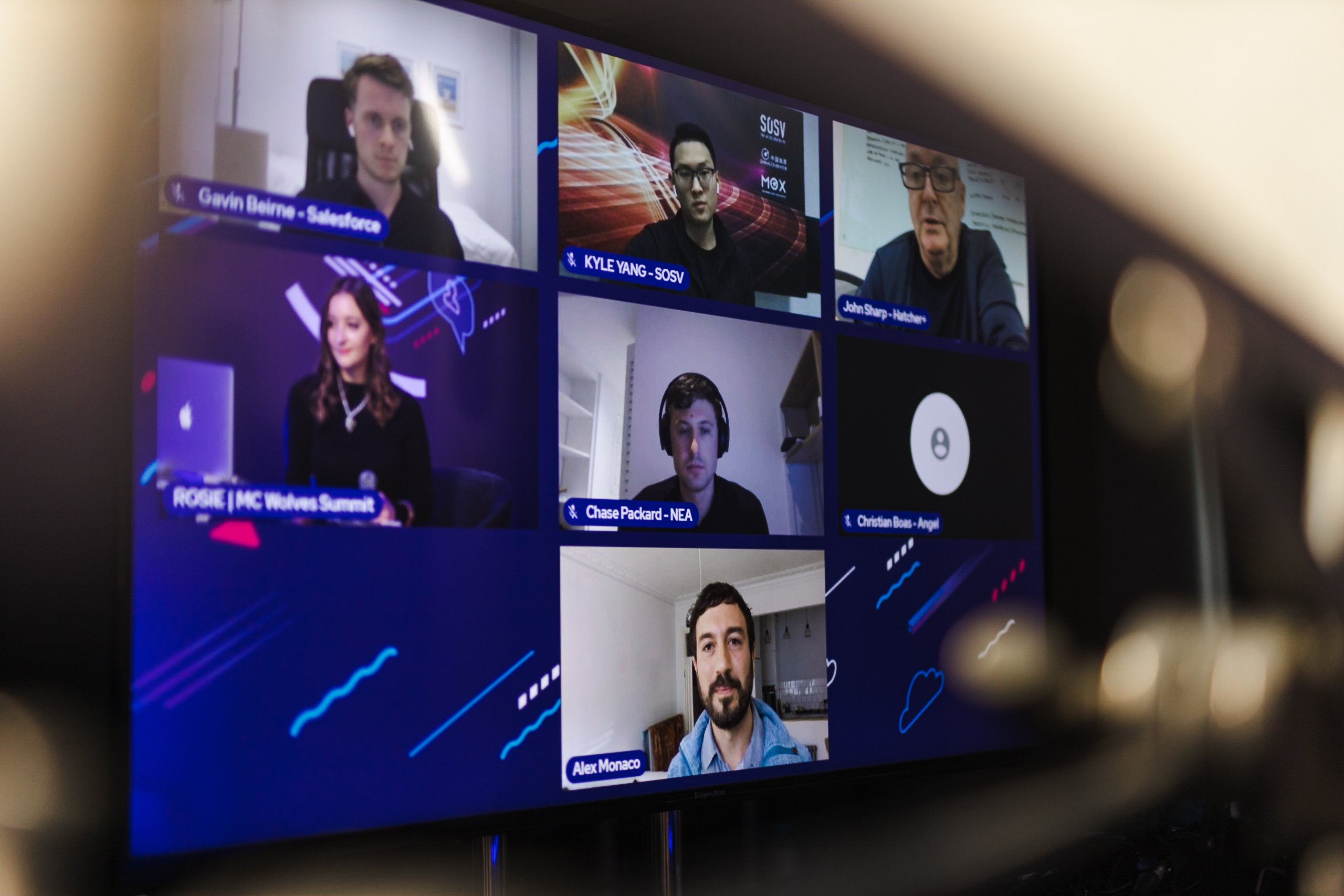 100+ speakers took the audience on deeper dives across 20 topical and timed subjects including representatives from Bolt, Wayra X, Microsoft, Seedcamp, APX, Dealroom, and Romania's first unicorn UiPath. Panel speakers from government funds including Austria, Slovenia, Czech Republic, Poland, Ukraine, and Singapore.
Day 1 - 19th October 2021

Main Stage
Technology, Innovation and Investment – China Resource and Connection
Microsoft and startups - the future of cooperation in the post-pandemic era
Why sustainability makes business sense for your startup?
Startup Ecosystem Development, A New Normal
A Brief Future Story Of The Digital Economy
Going Global! How can you make international expansion work? + panel discussion
Fuelling the new generation of Investors in CEE
What Will the Next Decade Hold for Female Founders?
Fireside chat: Media & Startups Mixer
Sessions
How to embed sustainable business practices while scaling [coming soon]
Choosing a Co-Founder? How to find the right person [coming soon]
Day 2 - 20th October 2021
Main Stage
Is CEE already a Global Cluster of Innovation? + Technology Transfer
The golden age of Southeast Asia Tech and how Europe can be a part of it
How to Tap into Southeast Asia's $300 Billion Tech Economy
How to gain from EU financial instruments?
What are the three pillars to raise capital pre-IPO?
The Unsexy Truth about (Startup Success)
VCs, their impact on portfolio companies & society
Speed Mentoring LIVE! Witness a business breakthrough in 30 mins. [coming soon]
What Nasdaq Nordic has to offer for CEE companies and first steps in listing in the Nordics
How to raise a series A if you don't know any investor yet
Expanding your Solution into the US market
The growing role of Media for Equity in the global expansion of startups, and what it means for entrepreneurs and VCs.
The Rise Of Global Tech Entrepreneurship
Day 3 - 21st October 2021
Main Stage
Ecosystems Matter More Than Unicorns
7 unusual ways to marketing your startup on a low budget
Inside and Outside view on CEE startup ecosystem
How can we fuel the growth of the startup ecosystem in CEE?
How can we reframe key industry challenges and start addressing problems that matter to drive future economic growth?
How can we inspire current and future generations of corporate innovators, leaders, and policy makers?
Autonomous Retail - a fireside chat with Zabka
Coming of age - startups and venture capital in Central and Eastern Europe
Automatic Detection of Railway Track Defects at Goldschmidt Group
Hybrid Collaboration is Hard. Three Hybrid collaboration concepts for high performing in-office and remote teams
Co-founding vs venture classics: what's next in the new VC models
Hybrid Events - A source of new market growth and innovation [coming soon]
Inspiration Stage
Exploring the Product-Market Fit in a Post-Pandemic World
CEE Expansion – Solutions & Challenges [coming soon]
Exploring Business Models: 50 to Choose From. [coming soon]
Why Luxembourg? Your perfect gateway to expand in Europe. [coming soon]
The CEE early-stage tech landscape in 2021: challenges and best practices [coming soon]
The Power of Building a Startup Community

So, where do we go now? Hybrid 2.0 [coming soon]
The Future of Psychedelic-assisted Psychotherapy
How to organise your startup - avoiding expensive 'funded startup' mistakes.
How to add User Acquisition to your startup's marketing mix
Sessions
Raising A Funding Round? Office Hours with AIN [coming soon]
Workshop: How to get 300,000 PLN free equity grant and smoothly enter a new market? [coming soon]
The Great Pitch Contest - Semifinals & Finals