We have created Wolves Summit to support global innovation. Understanding the often difficult financial situation of young companies, we have decided to make the conference free for selected startups. By doing do, we have enabled the game changers from all over the world, representing various stages and sectors to connect with relevant investors, corporates and executives and ensured the diversity of the startups joining us each edition.
These are the startups you will meet during Wolves Summit.
We focus on providing the Wolves Summit participants with a possibility to experience highest-quality networking that helps them meet their business goals in the most time-effective way. This is why, before the conference begins, we ask our participants to fill in their matchmaking profiles precisely, allowing our algorithm to calculate the %Match between given attendees and fulfilling the promise of delivering valuable 1:1 networking spaces.
Lately, we have decided to look at the data differently, not only as a way to fulfil our promise but also as a proof check of the relevance of our event.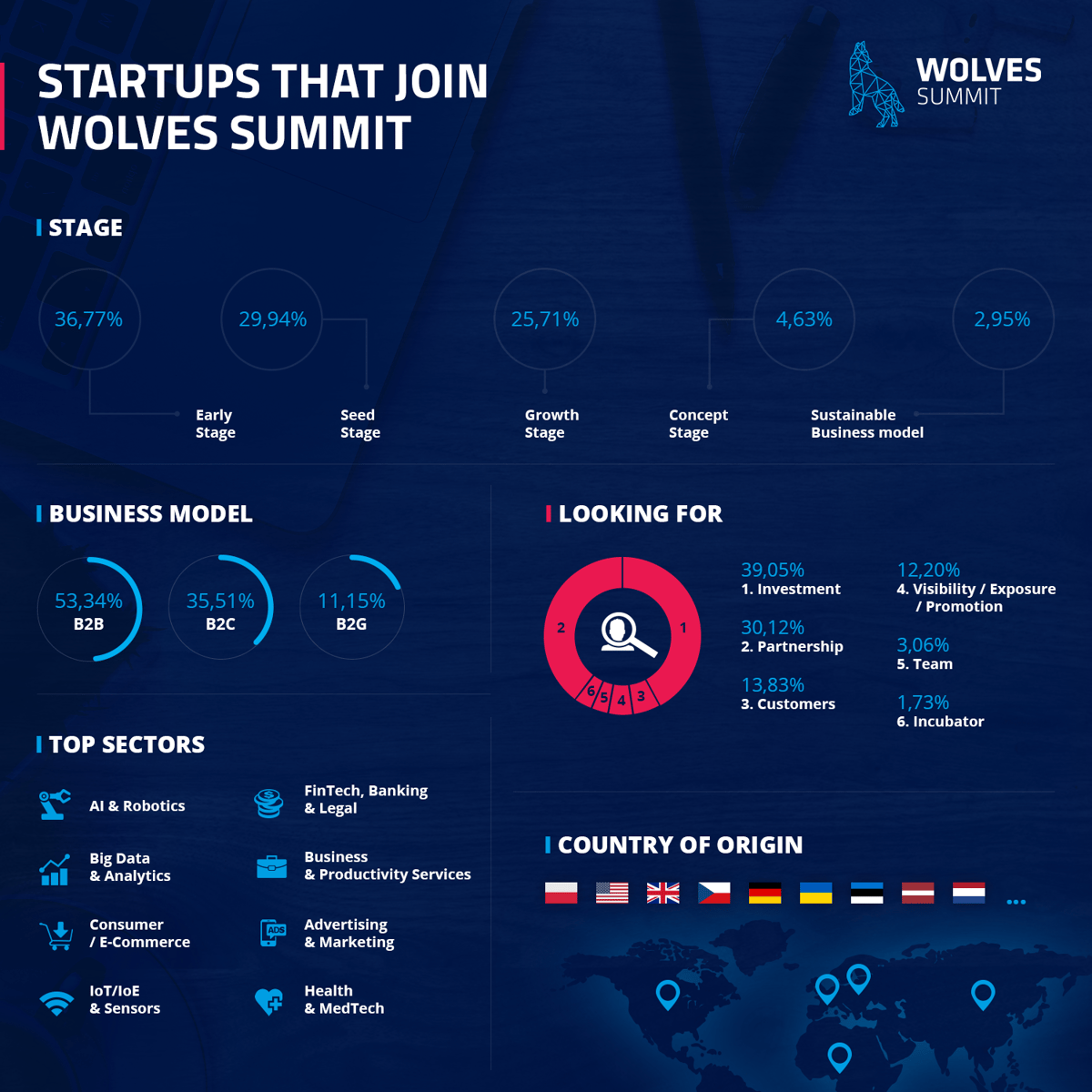 ---
Looking for

startups to invest in

?
Check out the list of the top tech innovative startups that took part in the 10th edition of Wolves Summit. Save time, money and effort on research - we have done it for you!