Wolves Summit 13th (March 24-26, 2021) attracted 2127 attendees from 66 countries.

The winner of the Great Pitch Contest is Viezo, a solution capable of converting vibrations into useful electricity.

The format is set to change next edition as the organiser is looking to pilot a 5-day tech week programme of regional events.

Yesterday, Wolves Summit successfully completed another hybrid conference seeing 2127+ attendees from 66 countries. 1815 online meetings were made possible via Wolves Summit's match-matching platform.
This year's Wolves Summit virtual programme was hosted on Hopin, officially the fastest growing software company in history. Among the audience were 100+ speakers, 265 investors, 1183 startups and 337 partners confirmed to participate.
EIC Advisory Board Member and EIC Fund Investment Committee member, Kinga Stanislawska says: "I am glad the European Innovation Council (EIC) has been part of this great innovation arena creating growth opportunities for small and medium companies. Wolves Summit gives an insight into the CEE ecosystem and offered the EIC the opportunity to present its mission to identify, develop and scale-up breakthrough technologies and disruptive innovations."
A record-breaking edition of 1000+ startups
Wolves Summit has never been more global than it is now that there is no barrier to participation, bringing in a more diverse audience than were at the physical event previously. The event is geographically diverse, with 66 countries represented.
Once again, Wolves Summit has selected more than 1,000 startups to attend the event and take part in pitching competitions, workshops and masterclasses. This year's startup group represents 66 countries, showing a shift away from the Silicon Valley-centred view of tech. Top participating countries this year include the United States, Poland and the UK.
The top companies have been hand-picked to participate in the Great Pitch Contest. The competition started with 100+ impressive startups and after two days of fierce pitching and a judging, the judges narrowed the list down to nine finalists: Aether, Subly, Viezo, Pekat Vision, MindHug, LAM'ON, Aqai, CrystalEn Semiconductor, Spin Drive. On March 25th the shortlisted startup pitched in the Finals in front of multiple groups of VCs and tech leaders services as judges. Wolves Summit has a winner - Viezo, a solution capable of converting vibrations into useful electricity.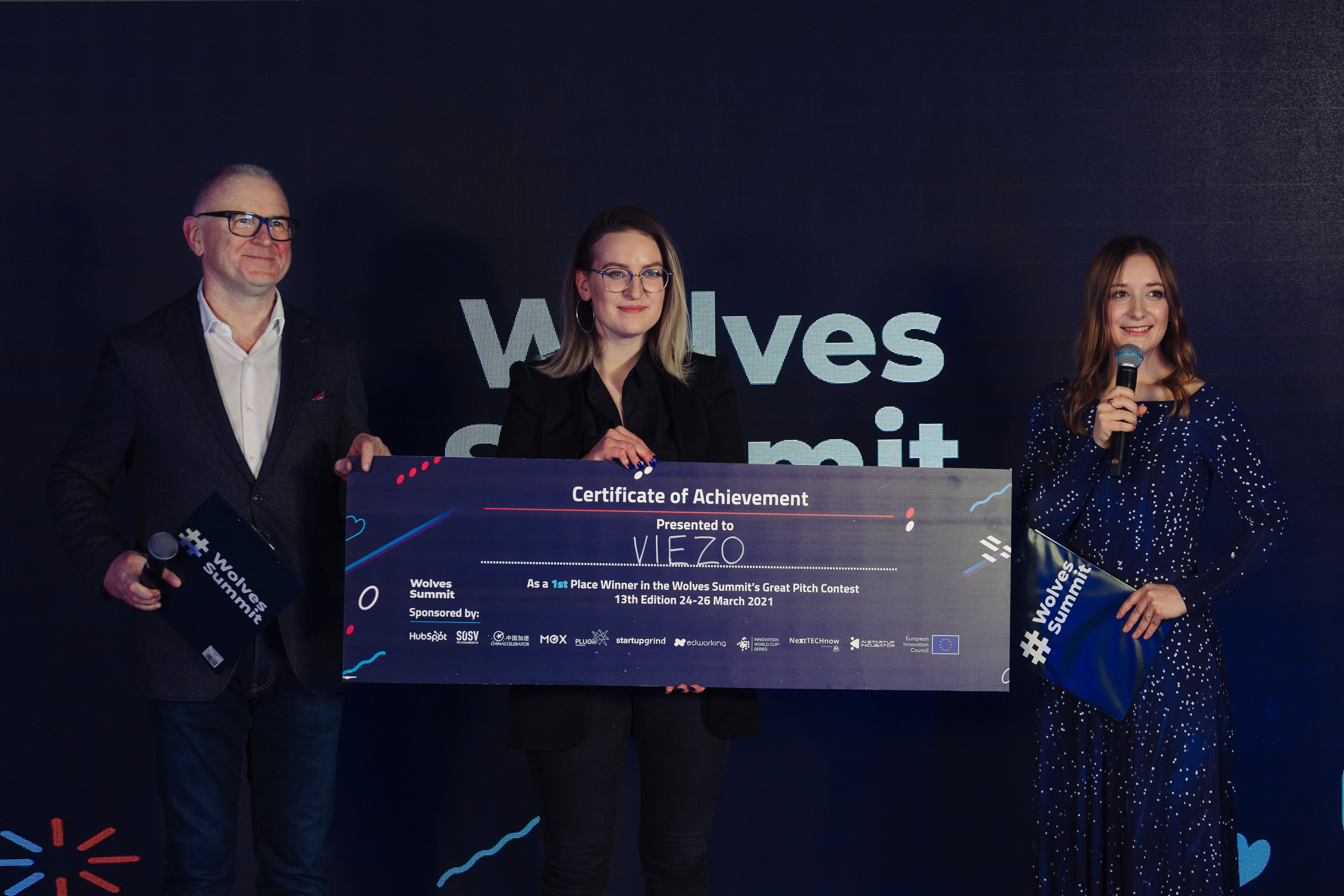 Senior European leaders gather at Wolves Summit
This edition brought a new venue, more diverse session formats and dedicated stages for hosting external events and workshops as part of the wider Wolves Summit agenda. A reflection of the growing interest in the Central Eastern Europe startup ecosystem, Wolves Summit this year has drawn in investors, business leaders, ambassadors and commissioners from across Europe. Among the 100+ speakers were Ms Anna Clunes OBE, Her Majesty's Ambassador to Poland, Giovanni La Placa, European Innovation Council, Tomasz Mazuryk, Managing Partner at FundingBox, Mark Masters, Vice President of Finance at Hopin and more.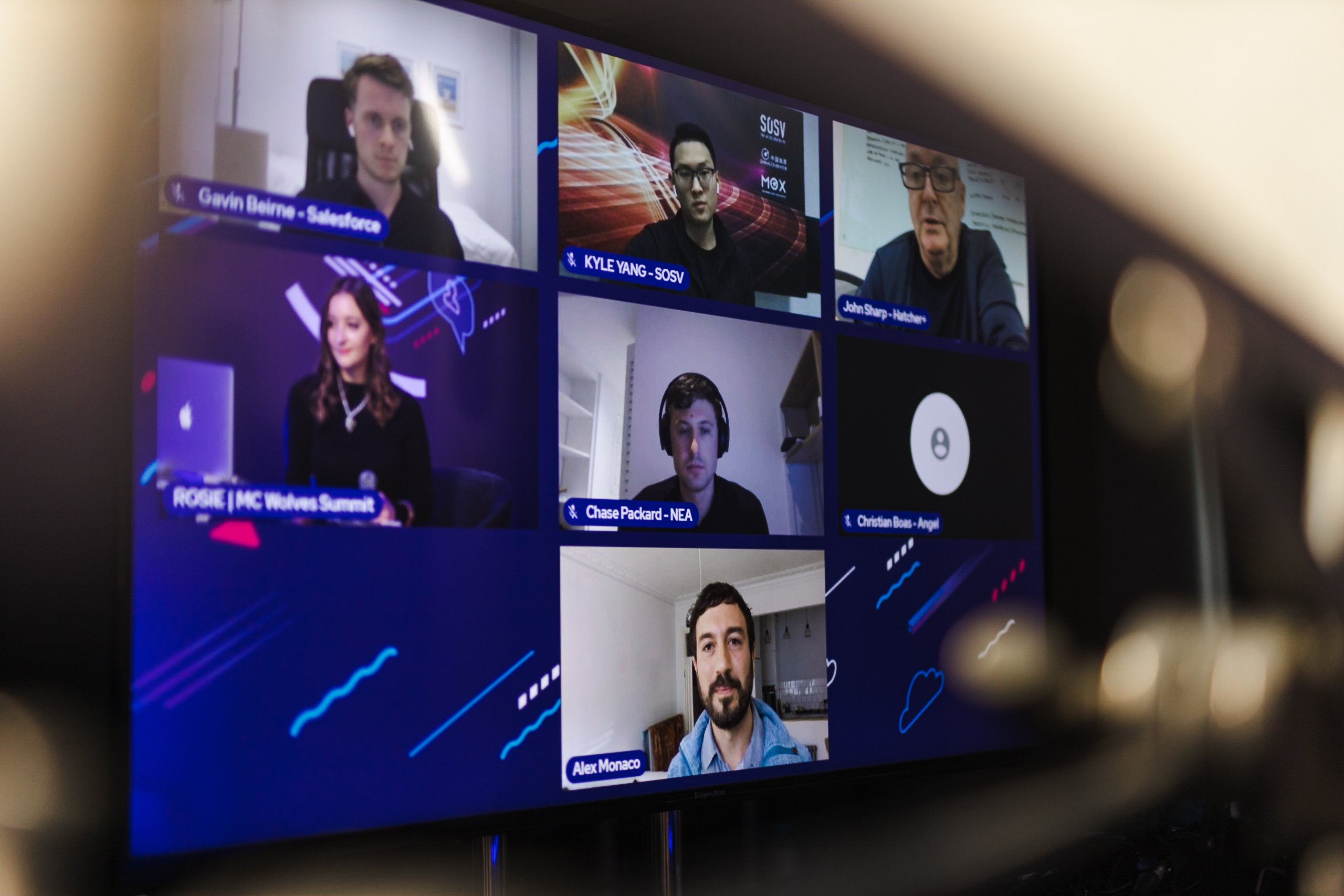 The hybrid format that made the two previous editions a success was enriched with new digital experiences including multi-stage and matchmaking functionalities, a dedicated Scale-up stage powered by tech.eu, an exclusive UK accelerators and startup programme supported by the British Embassy in Warsaw, and more.
"The strength of the conference lies in its focus on networking. The event represents a massive window of opportunity, since the right people, who joined from all over Europe and the UK, are here to share knowledge, giving access to new products and fostering partnerships. We are looking forward to continuing our partnership with Wolves Summit bridging the gap between the CEE and the UK startup ecosystems," adds Michal Sobczyk, Digital and Business Attache at the British Embassy in Warsaw.
Future Outlook
In the last five years we've grown Wolves Summit to become one of the largest tech conferences in Europe. We have empowered over 10,000 startups connecting them with the right investors and clients to grow revenue and expand cross-border collaboration. Whilst we're feeling buoyant about the future, we know that we've just scratched the surface of what can be achieved in the CEE region, shares Michael Chaffe, Vice-President at Wolves Summit.
Wolves Summit is going to look a whole lot different in October 2021 as they are preparing to pilot a new 5-day hybrid programme celebrating innovators through local, national and global events & activities run by local event partners across Central Eastern Europe.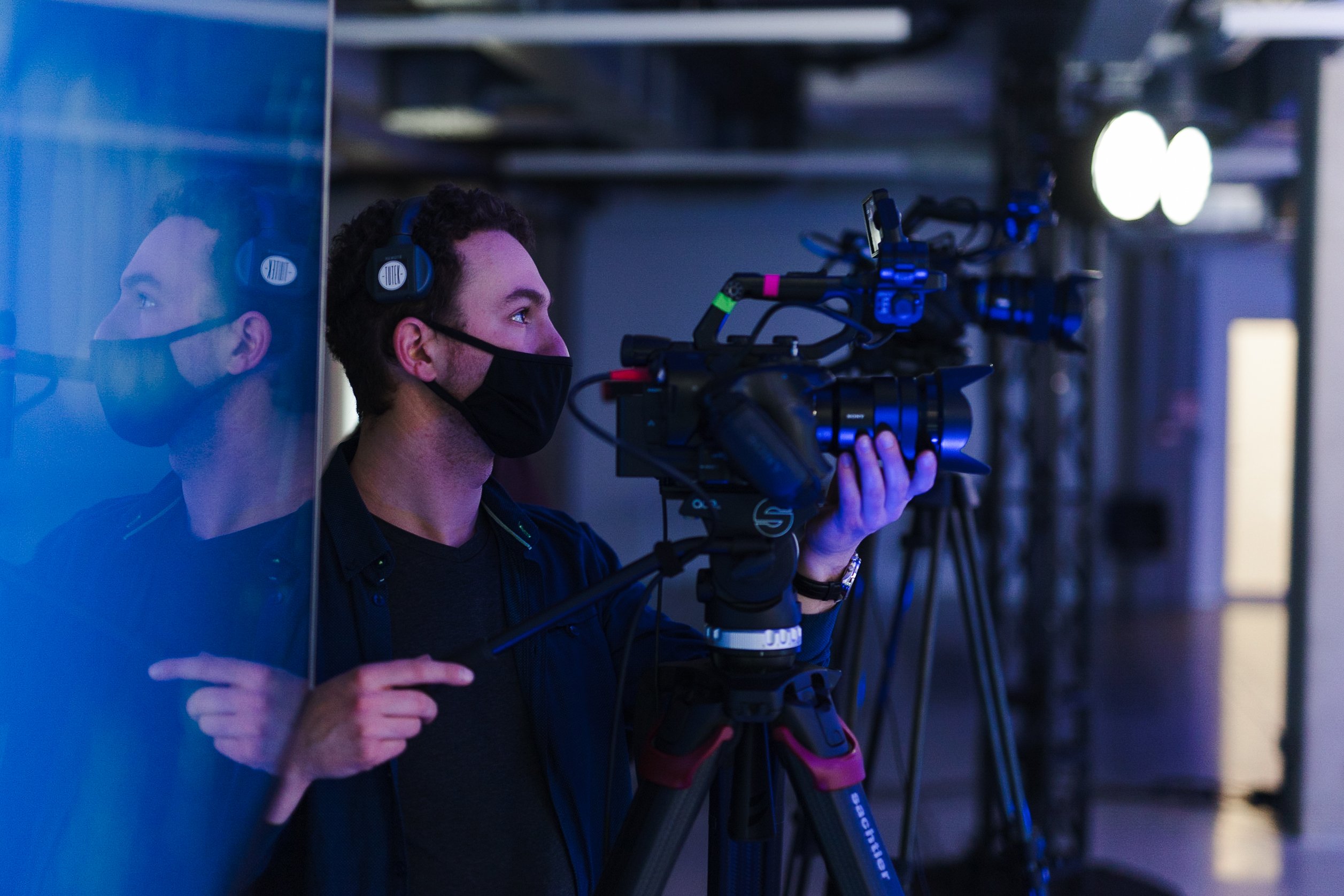 Wolves Summit is in advanced conversations with a number of leading regional conferences to join and co-create the programme for October's edition. They are on the lookout for other innovative organisations that may be interested in co-hosting events and reaching beyond their immediate network.
For more partnership inquiries please contact mike@wolvessummit.com