VC Investing in CEE
Unless you've had your head under a rock, you'll know all about the explosion of investment opportunities in startups in Central and Eastern Europe (CEE). Low labour costs, high levels of education, and a young population all combine to create a hub of innovative software developers and engineers. If you're keen to know about the opportunities for VC investing in CEE, and how to get in on the wealth of opportunities, read on.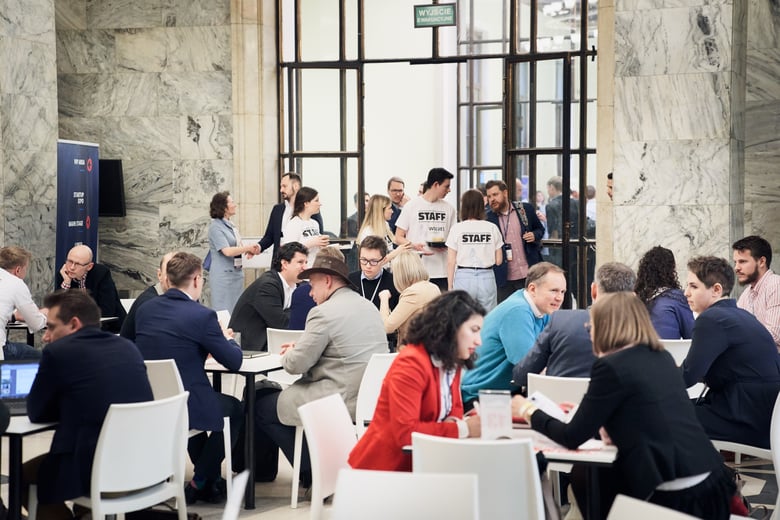 Why CEE?
The CEE region includes is made up of Lithuania, Bulgaria, Romania, the Czech Republic, Latvia, Slovakia, Poland, Hungary, and Croatia. To illustrate the economic potential of the region, of the 12 EU members with growth forecasts beyond 3% in 2018, nine of them were CEE countries. Private equity and VC investments in the region was at €1.6 billion in 2016, the highest it had been since 2009. And the growth continues.
While many CEE countries have a story to tell in the digital innovation space, there are some particular economic stars. Take Poland, where the economy has grown 400% over the last 20 years. In Polish cities like Warsaw and Krakow, you'll find engineering and R&D bases where some of the world's biggest tech players are capitalizing on the pool of IT talent in CEE. From ABB, Cisco, Motorola to Microsoft, Amazon, and Google, Cisco. What better place, then, than Poland, to host the Wolves Summit, the business conference where VC investors meet the CEE startups creating the 'next big thing'?
Other popular sites for investment capital include the Czech Republic, Romania, Hungary and Lithuania. Investment is chiefly in ICT and consumer goods and services. The CEE region is no longer a secret to VC investors. Big increases in the amount of capital injected into startups in recent years mean the field is getting more competitive – but there is still a need for funding at the seed stage. That means there are still real opportunities to get in early on your next CEE investment.
On the Pitchbook platform alone, investment increased 150% from 2017 to 2018 figures. Recent data from Invest Europe found European investors outside of the CEE region were responsible for 38% of the total capital raised, with 26% of investment came from outside Europe, principally from US investors.
So who are some of the investors doing well on CEE investments? Let's take a look at some of the examples There are a lot of great funds with traction and talented teams that have recently started operating. To see a comprehensive list of the best funds attending Wolves Summit, check out the Investors Book.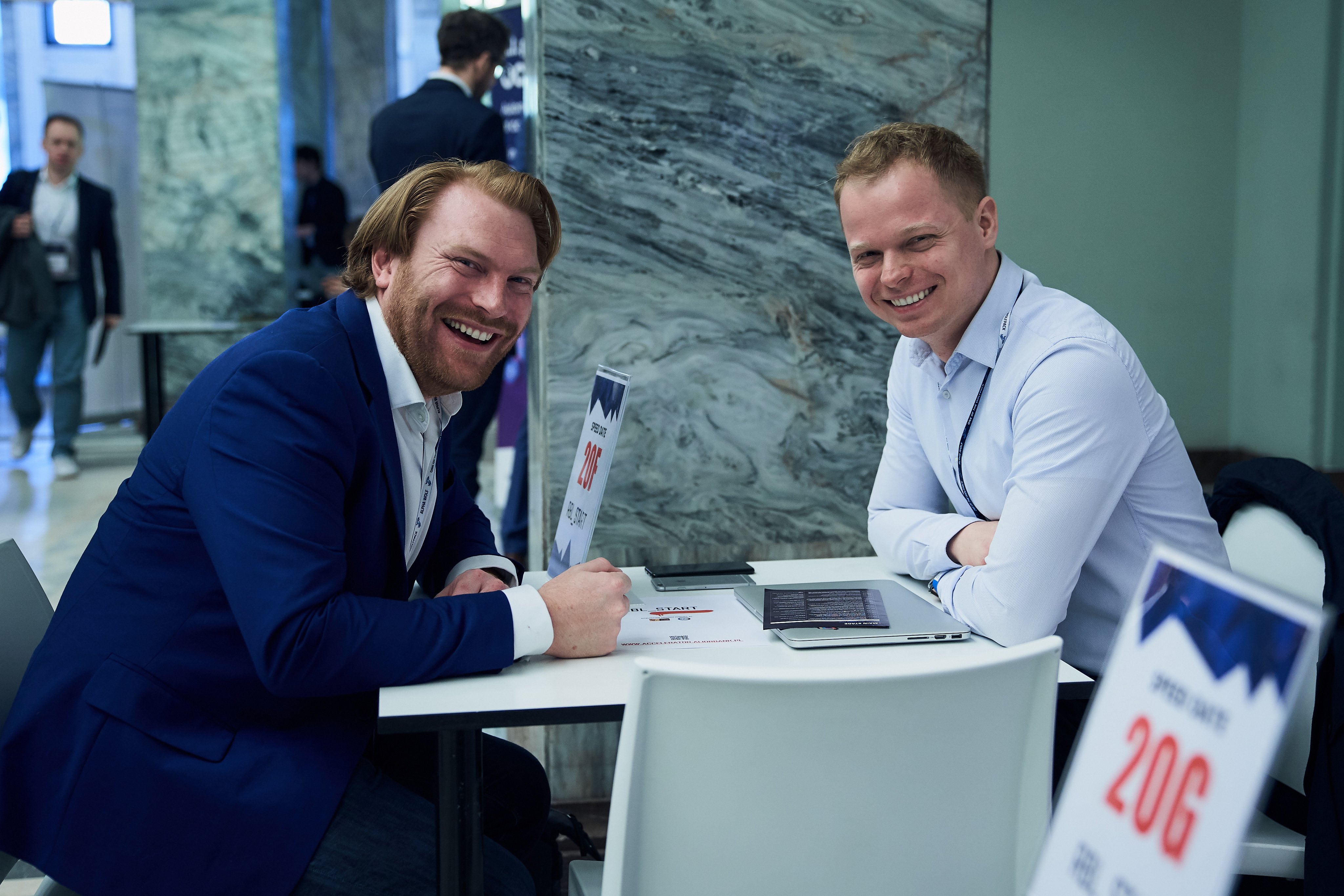 Market One Capital
With EUR under management, early-stage European VC based in Warsaw, Poland, Market One Capital focus on SaaS and Marketplaces. The VC was founded in 2017 and focuses on early-stage ventures, seed and series A opportunities. With a management team made up primarily of ex-entrepreneurs and experienced investors, they're currently backing end-to-end real estate platform SonarHome, travel experience platform Welcome, voice analytics platform Callpage, and sport booking marketplace Eversports, among others.
Innovation Nest
Innovation Nest is an early-stage venture and seed investor focusing on B2B SaaS companies. Their investments range from €100k up to €1M, directed primarily at early to Series A companies in B2B technologies with a global focus. They're currently backing Polish fraud prevention AI company Nethone, Sales AI tech Growbots, document authorization tech Autenti, and gym management software PerfectGym, among many others. While its first fund focused on Poland, the company is now setting its sights more widely in Europe.
Enterprise Investors
One of the earlier investors at the table, Enterprise Investors have managed one of the largest private equity funds in Poland and the greater CEE region since 1990. They've completed 35 IPOs of their portfolio companies on the stock exchanges of New York, Prague, Warsaw, and Vilnius. They focus on expansion financing to high-growth enterprises across many sectors. They've raised nine funds with capital over EUR 2.5 billion since their inception. They've invested EUR 1.9 billion in 143 companies over that time. Their portfolio includes southern Poland's leading telecommunications company 3S, renewable energy company Wento, and Polish online trading platform X-Trade Brokers.
bValue
bValue is a VC firm based in Warsaw, Poland, with a focus on pushing the edge of possibility. They invest in IoT, SaaS, and at both Early Stage Venture and Seed stages. It's one of the most active VC funds in Poland, with a focus on startups coming out of Poland and Ukraine. They've backed companies like chat bot creators Tidio, digital transport and logistics platform Nova Tracking, and Senuto, who offer SaaS for SEO optimisation. bValue have already had an exit from E-commerce shop creator Shoplo, and are an impressive VC to check out in the CEE region.
SpeedUp Group
The VC SpeedUp Group invest in enterprises at the early stage of development. Their investments generally span a 3-8 year investment horizon, and cover areas like consumer internet, fintech, energy, electromobility, adtech, medtech, IoT, martech and hardware. Their chief areas of interest are in machine learning, AI and picture recognition. They're another one to watch in the CEE region, and have invested in companies like home stethoscope creators StethoMe, VR vision therapy technology Remmed VR, and e-book distributor Legimi - described as 'Polish spotify for books'.
Alfabeat
Alfabeat is an early-stage investor that set up shop in 2016. They are a seed and early-stage VC fund for B2B software companies with a global aspiration. Investing in a variety of sectors, their portfolio includes investments in startups like Latvian game monetization platform Monetizr, and Intiaro, a US-based software helping furniture manufacturers and retailers to build their eCommerce capability. Late last year they announced an investment in RoboCamp, a company creating educational textbooks online on robotics and programming.
Day One Capital
Day One Capital is a Budapest-based VC firm that has recently announced a fund that will focus on new entrepreneurs in the CEE region. The Day One CEE Fund closed at 22 million euros in 2018, with a focus on the tech industry. Among startups with their backing are Oradian, the fintech from Croatia, and Almotive, an autonomous vehicle startup from Hungary. Day One Capital won the award for the best investor in Hungary at the Central European Startup awards (CESA).
Barely Scratching the Surface of CEE Startup Potential
The highly-educated, young, technologically savvy, affordable talent-pool in the CEE means there is yet ample opportunity for VC investors to get on the next big thing. The global tech giants based in the region, and the ongoing success of local startups, mean the startup know-how and energy is firmly rooted in CEE cities. With so much potential over a vast region, how can VCs best meet and greet entrepreneurs ripe for growth funding? At Wolves Summit, the international business summit and home of the European innovation community since 2015.
Where VCs and Startups Meet: the Wolves Summit
The Wolves Summit is in its 10th edition, taking place over the 23-24 of October in Warsaw, Poland. This multinational event brings together the top players in VCs, startups, tech companies, and corporations, as catalysts to global innovation. The Wolves Summit is a forum that links innovation to business and VC capital in a time-efficient, value-add way.
We offer precise matchmaking so you can interview the best and brightest of CEE startups, to find your next investment in this dynamic, innovative region. To get started VC investing in CEE, be one of the more than 1500 attendees making the most of 3000+ pre-scheduled B2B meetings, and get your ticket today!