Time is the most important and valuable thing you have - no matter what you do, you are never getting it back. So how much of it you spend looking for fresh, innovative ideas... just to realize you have seen most of them already?
We have created Wolves Summit to properly support innovation by giving the participants an access to a platform that assures getting to relevant people 1:1. To bring the essence of the innovative world into one place, shorten the process of its development and save time of this world's game changers. It comes as no surprise then that we focus on who joins the conference, that they actually are relevant and needed in the innovative ecosystem. We pride ourselves on bringing top players among decision-makers: investors, corporates and executives, but there is also this second, just as important group, the brains behind the innovative ideas: startups. What are the steps we are taking to assure that startups joining us bring real value to the event, answer the needs of todays world and fulfill the promise of bringing innovation into the world? Here is the startups you'll meet during Wolves Summit.
SECTORS
Understanding the complexity of the tech world, it is important for us to attract representatives of diverse environments. So far we have built a base of tech companies from identified 9 sectors and 63 countries:

- BUSINESS & ANALYTICS
- HARDWARE & IOT
- FINANCIAL SERVICES & SECURITY
- ENTERTAINMENT AND MOBILE
- HEALTHCARE AND WELLBEING
- MOBILITY & TRANSPORTATION
- ENERGY AND CLEANTECH
- E-COMMERCE, ADTECH, MARTECH
- MANUFACTURING AND MATERIALS
Although usually we have an impressive mix of countries and continents present on Wolves Summit, the biggest number of startups comes from USA, UK, Poland and Germany.
SELECTION
We invest a lot of time and effort to ensure that the selected startups are the top players of the innovative world. The introduced registration process was created in a way that requires including crucial information, helping us choose the most relevant, valuable startups to join Wolves Summit.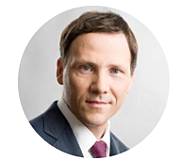 Attending Wolves Summit in October 2017 was very eye-opening with a lot of young, ambitious business founders who have a real product, real service, who want to sell it to the real world. We were very impressed.

Stanisław Knaflewski, Altamira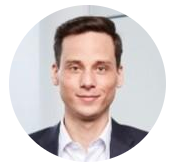 Places like Wolves Summit are amazing places for banks like Raiffeisen to be, because here we meet the thinkers, the best solutions, the most innovative people, the most innovative minds. We want to get into exchange with them, we want to partner with them.
Maximilian Schausberger, Raiffeisen
In 2017 we decided to change the formula of startup participation; we made it free of charge to make sure every idea will get a chance for further development, no matter the stage it is on right now. The change turned out to be truly successful as it gave us the possibility to select the most relevant startups representing seed, early and growth stages. We put huge effort in selecting the best of the best, especially there is only a certain number of startups we can invite. Having worked on 8 successful editions of Wolves Summit already, we have built a base of few hundred thousand tech companies. Despite that, the registration is ongoing, just like the selection process - it is important for us to stay updated, find promising startups with fresh, relevant ideas. It is possible as the registration process consists of crucial questions regarding the profile of the company so the selected startups are not only the most promising ones; their characteristics fit the profile of investors, corporates and executives present. This ensures high time-efficiency (as it enables scheduling dozens of 1:1 meetings in 2 days), relevance and best value for money one can find on such conferences.
DATA AND MATCHMAKING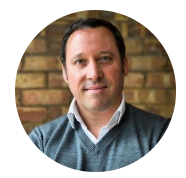 One of the things I've always appreciated about Wolves Summit is the matchmaking. It's not like that in many conferences I do, around thirty conferences every year, so I know what I'm talking about in terms of the quality of outputs we get from those conferences. Wolves has always been pretty good about that.

Raph Crouan, startupbootcamp
After given startup has been selected, they are encouraged to fill their precise matchmaking profile consisting of:
- Basic Information (f.e. business type, product type, target market)
- Attributes (team information, revenue information)
- Investment (source of current funding, funding raised)
- Documents (any documents a startup wishes to share)
- Product (videos, photos, links showcasing their idea)
The information provided is accessible for any potential investors and corporates wishing to meet with the startup. This allows them to choose the most valuable and relevant ones and learn who they might want to meet with.
1:1 MEETINGS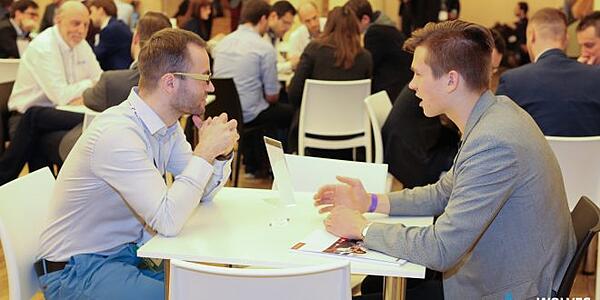 What I like is that the companies which come here, come with a real need to find a matching investor and likewise for investors. So I think the speed dating, the concept of being able to preselect ventures, to meet them, to put them through your own set of questions, clearly works very well.
Stanisław Knaflewski, Altamira
Two weeks before Wolves Summit begins, all the participants are given an access to the special matchmaking app, making it possible to schedule dozens of well-matched meetings 1:1 with relevant people (in the upcoming edition we are expecting 450 startups and 100 scaleups in just 2 days and use their time to the maximum. So far we have organized 21967 relevant meetings, average meeting rating during the last conference was 4,6/5. It's thanks to those meetings that hundreds of valuable, international business connections were made.
Believing in maximum time-efficiency, we have decided to introduce a formula of short, 15-minute meetings, making it possible to schedule even 20 1:1 meetings a day - some of our participants have set up even 45 meetings in 2 days (although there is no real limit for that).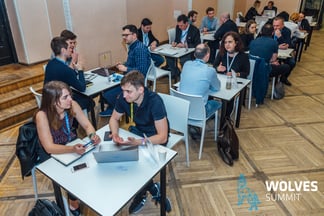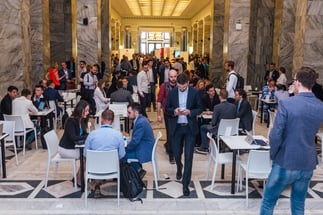 ---
LIST OF INNOVATIVE STARTUPS
Get to over 400 top tech startups - download for FREE a complete list
of innovative startups that attended 10th edition of Wolves Summit