We live in rapidly changing times. Technology has been a formidable source for accelerating growth. As a result, many industries will evolve more over the next 20 years than over the last 200. At the same time, many will face unprecedented challenges.
Today, we are seeing a new type of uncertainty. The global health crisis has stopped 'life as normal' across much of the world and we are coming into a period of significant economic uncertainty. No management strategies or contingency planning could have ever prepared businesses for the world that is about to unveil in the upcoming months. And the truth is that the future is uncharted and we can't map it till we get there.

As entrepreneurs, we will find new ways to embrace this change and use our agility and imagination to solve these problems and help other businesses in their pursuit to survive. As we are looking ahead to the "new normal", we started to think about how we move from business as usual to future business.
We wanted to round up some opinions about how the pandemic might change how we think about various aspects of life and work; and how innovation can help businesses thrive during times of adversity. We asked Joanna Misiewicz, Marc Wesselink, and Jean Mauris for thoughts on the specific changes they expected to see in their worlds and what might be ahead for tech startups once the crisis is over.
What do you think will be the main changes we will see to business and society as a result of the pandemic?
The world is going virtual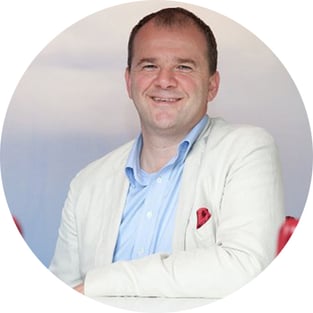 Marc Wesselink, Co-founder, VentureRock
Make sure you pivot towards the future. If you look at the history of the industrial revolutions, you see that timing is everything. COVID-19 will definitely push the globe deeper into Industrial Revolution 4.0, accelerating the digital change that was already underway. The way we've been performing our jobs is fundamentally shifting to a new normal.
As an entrepreneur I would take an educated guess at how industries, and consequently jobs, will be impacted by the virus. People who have been considering a move, may choose this moment to take a leap of faith and to start something new. I would keep an eye on recent developments in Digital Capital Markets, Digital HealthCare/AI based diagnosis, E-Learning/Personalized learning based on AI/AR/VR, Industrial IoT, Predictive analytics based on AI, Real Time Auditing on the Blockchain.
Remote work and hiring will become the new norm
Joanna Misiewicz, Startup Partnership & Innovation Expert, PKO BP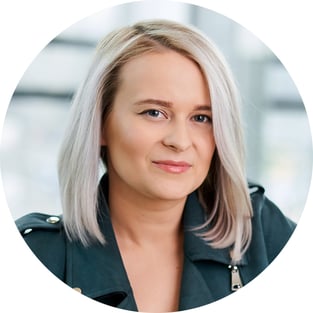 The pandemic definitely disrupted the way we live and work, and it happened almost without 'warning'. Eventually the restrictions will be lifted, but its impact on the way we do business will remain. COVID-19 will push a lot of large organisations to adopt new patterns to fix prevailed processes. Employees got to experience the taste of freedom saving hours on commuting to work. Businesses have seen an increase in operational efficiency and cost reduction by cutting any non-essential travels.
After weeks of working remotely, it's going to be difficult to go back to the usual ways of working in shoulder-to-shoulder open offices. Globalisation was already making remote hiring possible but the healthcare crisis will take it to a whole new level. Face-to-face interactions will remain important, but hiring online presents an extensive opportunity for both parties, especially for technology startups. This will make their tech talent pools more diverse, and our businesses and economy stronger.
Corporate-Startup collaborations will deepen as a result of the pandemic
Joanna Misiewicz, Startup Partnership & Innovation Expert, PKO BP
The banking sector continues to face the same old challenges - Digitalisation of customer service and internal processes. These innovation challenges have always been high on our priority list, and have only deepened since the start of this pandemic.
Startups remain important partners in our quest to develop innovative solutions. We expect to collaborate with many more ambitious founders in the year to come through our programme Let's Fintech with PKO Bank Polski. Developing our digital channels, omni-channel customer engagement, client onboarding optimisation, new means of client communication, inclusive banking for silver economy clients, remote management of sales teams – these are some of the focus areas now.
What actions do you see as being the most important for startups to adopt in order to build resilience and shape their businesses post-COVID world?
Make Your Organization Antifragile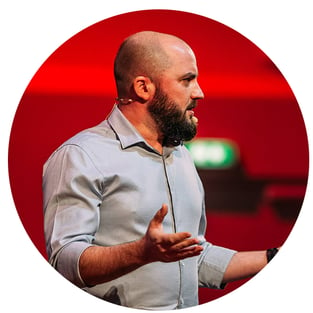 Jean Mauris, Co-founder & Head of Product, HRMNY Human Technologies
All your risk assessments and analysis aren't worth a dime at the end of the day. Your ability to change and adapt to new situations is what will help you stay relevant. You should become antifragile - the type of company that always benefits from change. Because change is the only thing that remains inevitable.
Startups tend to be antifragile. Going beyond resilience or robustness, they get stronger with stress and volatility. Their agility and imagination can help them thrive during times of adversity. We must remember that we have deep talents of inventiveness and exploration -- if we apply them. We are brave enough to invent things we've never seen before, as history has proven it many times.
Be ready to change course. Be ready to pivot
Joanna Misiewicz, Startup Partnership & Innovation Expert, PKO BP
COVID-19 also proved that technologies once perceived as nice 'add-ons' to a bigger tech stack, turned out to be indispensable tools for many businesses. Autenti, an e-signature platform, spent years convincing companies that their solution is necessary for doing business. Now they see a +300% increase in their platform usage and new clients keep on coming.
This crisis will force small businesses, particularly brick and mortars that have historically relied on foot traffic as their main source of income, to develop alternative revenue streams. For example, many restaurants or boutiques might permanently link up with delivery service platforms, cybersecurity and payment solutions. Startups like Nethone with their Know Your User (KYU) solution allow you to verify whether a person paying online is actually the one they claim to be. FinTech startups such as Twisto or PayPo, enable clients to buy now and pay later. These are the sort of technologies that will see a big adoption rate.
Looking ahead
As Jean shares "If you imagine an S-curve of development you might find that before the pandemic, the world was in the maturity stage (last stage). Now we must take a leap of faith to start a new cycle, with different values. We are entering the ideation and creativity stage (first stage of a new cycle), where we will face challenges of how to redesign our world (almost) from scratch. The biggest change will be in values. And this shift will affect everything we know."
Coronavirus has pushed fundamental questions about the way our society operates into the forefront of discussions. As entrepreneurs, every challenge represents a new opportunity. Consider your company's role in people's lives, communities and local areas. What could this moment mean for you and how can you begin to turn uncertainty to your advantage?
Join other innovative entrepreneurs, investors and applied futurists on 28/05 to continue the conversation about how startups can prepare for a post-pandemic future. Tickets are available here.
Are you developing a great technology that could help others during this time of crisis? Interested startups can apply here to pitch their solutions.
Did you miss the Wolves Summit 1st Live event last week? Here is your chance to catch-up on recent talks and startups presentations.