The last few months have pushed fundamental questions about the way our society operates at the forefront of discussions. As we are looking ahead to the "new normal", we started to think about how we move from business as usual to future business.
We wanted to round up some opinions about how the pandemic might change how we think about various aspects of life and work. In this article, our community partner HubHub shares their experience of managing a co-working space in the midst of a global pandemic and what the future holds for workspaces.

When you work in a co-working space, all your business relies on other people's ventures. So, what happens when it all starts crumbling down? Well, you can either give up or evolve. And HubHub is not the one to quit when things get hard.
The new normal
The lockdown happened very fast; one day the whole community was there, the other it was gone. And how can a business like a co-working space continue without people?
Well, it can, just as long as they are willing to come back. And our mission was to make it as comfortable and safe as possible for everyone who wanted to return to work. From daily cleaning service and introducing sanitising stations to providing constant communication and updates to our members and collecting their mail when they couldn't be here.
Slow comebacks
Whereas some companies did not survive, or had to downsize, or even decide to completely move away from working in an office, there were still ones that chose the co-working spaceIt was easy to see that people missed having a proper place to work.
Despite the fact that almost everyone had to adapt to working from home, a lot of people still preferred separating their private life from their professional one. As a recent WSJ study shows, remote working is not so great after-all and cannot be sustainable - projects take longer, collaboration is harder, and training new workers is a struggle.
Our members started taking advantage of the 24/7 access coming to HubHub at various hours; from early birds arriving at 5 AM to night owls checking-out at7 PM – everyone was welcome and this helped maintain social distancing It was obvious that some members did not deal well with working from home and needed an actual workspace.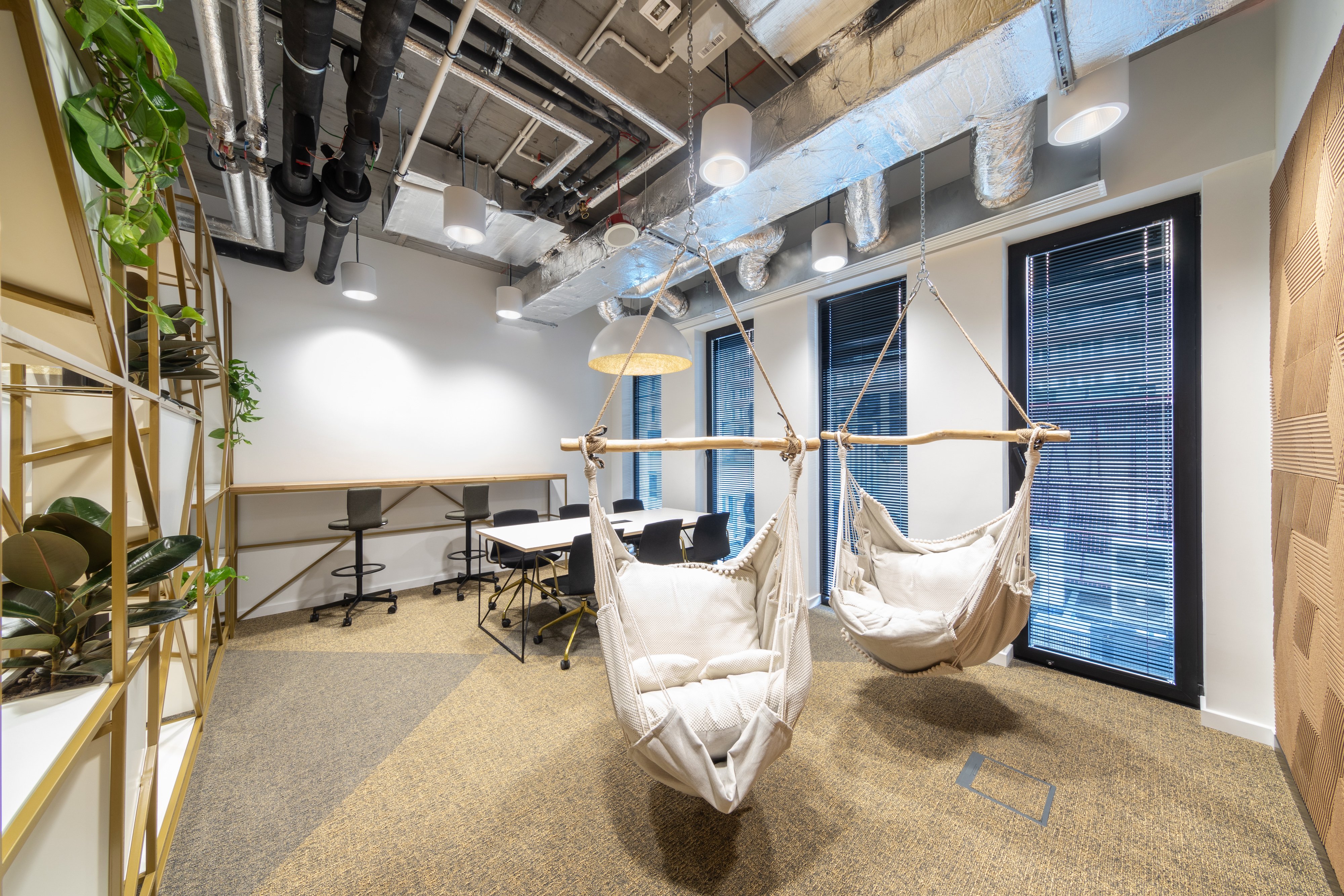 When life gets tough, get… flexible!
It's still highly uncertain what the near future holds, and co-working spaces could offer an "unfair advantage" to their members, one that the big offices cannot – more flexibility. Businesses do not want to be bound to one place for a year or more because no one can predict what will happen in a month or two.
With a short notice period, people feel more comfortable with what might and might not happen. During the lockdown HubHub offered not only startup-friendly rates but also a possibility to freeze memberships. This option helped a lot of businesses, and also made our members more willing to come back.
On the other hand, a lot of companies may still feel reluctant to bring their entire team back in the office e made a more flexible offer – while half of the team can work in the office, the other half can work from home. After two weeks they can change places, which makes it a more reasonable, cheaper option for many companies. People got comfortable with working from home, avoiding rush hours, and being stuck in traffic, but many of us still need a change of the surroundings from time to time.o-working spaces provide the flexibility that most startup teams require these days.
HubHub state of mind
The new normal is here to stay. You can fight with it, give up or adapt. We chose to evolve and offer our existing and new members everything we can to help them get comfortable with the new situation. Whether it's sanitising the communal areas every day or offering flexible memberships we are here for them.
Text by Aleksandra Milewska, HubHub.
HubHub is a Partner of Wolves Summit 12.