Young companies need funding. It's no news, really, but the hard part begins, when you don't know where to search for the money. But what if you could meet 300+ investors and 450+ managers from around the world in one place?

What research says
Deloitte has recently released its report on the Polish startup ecosystem. It covers many aspects ranging from ideas and development level to actual revenues and the impact on economy. It did not forget about the ways of financing a startup. In short, most funding comes from personal resources, family and friends. The other ways involve external financing, whether it be business angels or VCs.
Pocket money always desired
Let's stop at the personal resources for a moment. We're not all Bill Gates when it comes to vast amounts of capital we can spend on developing an idea. A lot depends on population's level of wealth and a natural tendency to make savings. A startup should not, however, only depend on what the owners have. The key is to have a variety of financing sources.
Find me an investor
What most startups struggle with is finding an investor willing to become a partner. And it goes to both Business Angels and VCs. Also, how many people will you reach in, let's say, a month? Two? Fifteen? Or maybe not even one? Looking for financing by yourself is quite time-consuming and still doesn't guarantee success. This is where Wolves Summit becomes handy.
The power of events
Events like Wolves Summit give you new opportunities to develop your business and present it to specific audiences. Hundreds of investors and managers from world's companies and corporations will all meet for 2 days in one place. It's a chance for any participating startup to gain capital, find investors, new business partners and clients. To find out more, don't forget to see our website.
---
LOOKING FOR VALUABLE BUSINESS CONNECTIONS?
You have an incredible business idea but you cannot get to proper investors?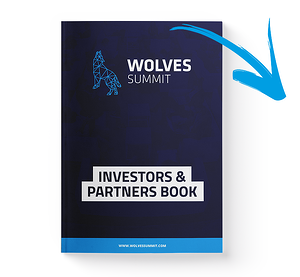 Download free investors book and get direct contacts to 100+ investors and corporates!