30th May 2022, Wrocław | Last week, Wolves Summit successfully completed the mega-tech festival co-organized by the City of Wrocław, seeing 2138 attendees from 52 countries. 4,000+ meeting requests were sent via 1:1 matchmaking tool during Wolves Summit 2022.
This edition of Wolves Summit, powered by the Main Sponsor, EDB Singapore, has selected more than 1,000 startups to attend the event. Almost 60 best ones that had gone through the pre-qualifications prior to the festival, made it to the Great Pitch Contest Semi Finals to present in front of the Jury of international Investors and the global audience on-site, in Wroclaw Congress Center as well as online via Hopin.

The judges narrowed the list down to 12 finalists:
S.Lab
UltronAR
simpl.rent
ChallengeRocket
Zoundream
Braight Technologies
Darvis
Omniaz
Kibus Petcare
Agrolink
Supliful
On May 27th the shortlisted startups pitched in the Finals in front of tech leaders as judges. Wolves Summit 2022 has a winner - simpl.rent - a platform that uses best in class technology to help landlords screen tenants so they can make better, safer, more informed decisions on who they lease the properties to. The two other runner-ups are Omniaz and Zoundream.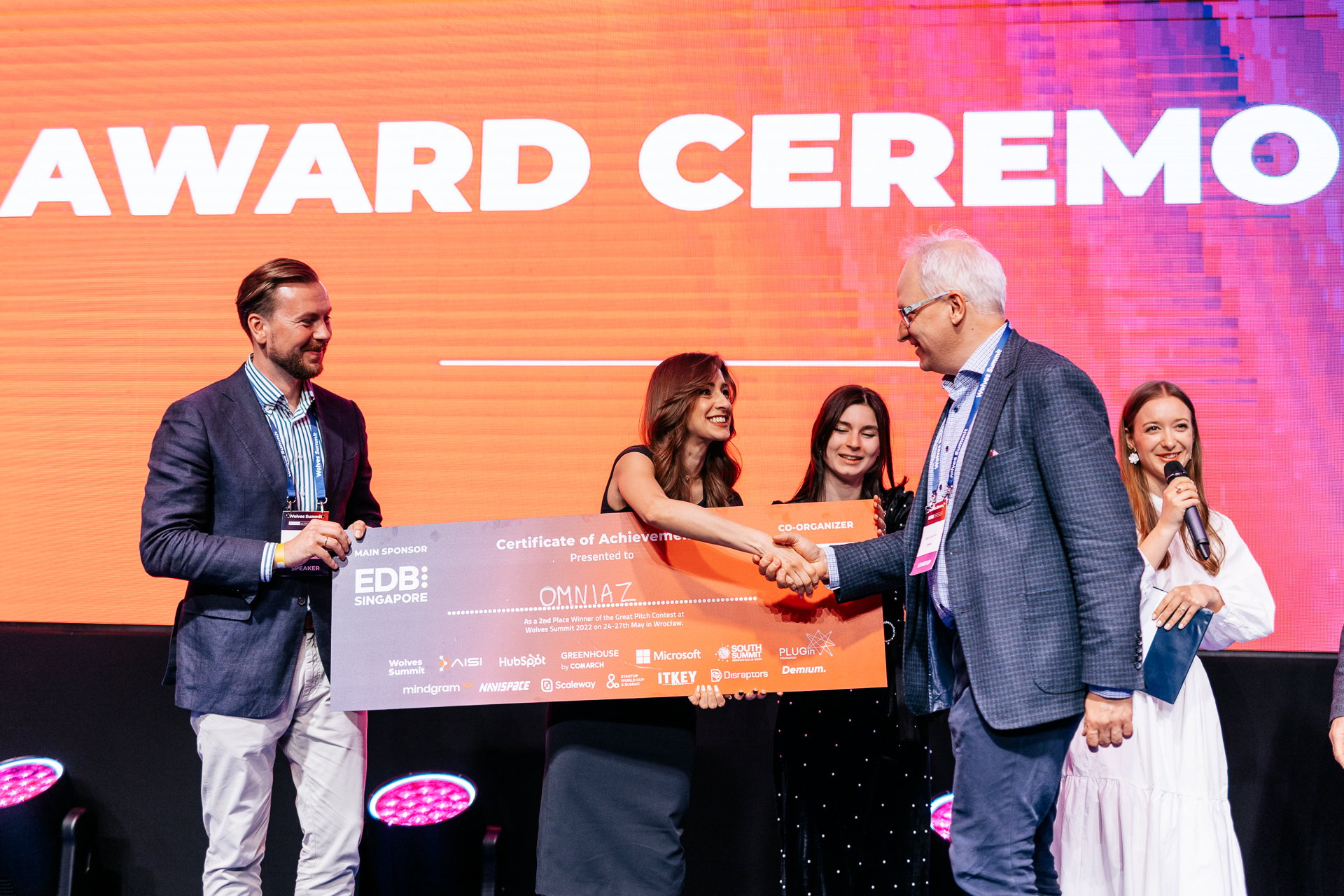 The finalists and the winners got awards sponsored by South Summit, Pitch to London, Demium, Navispace, AI Startup Incubator, Scaleway, Hubspot, Disruptors Summit, ITKey Media, Mindgram, Microsoft and Greenhouse by Comarch.
PwC and Wolves Summit Host Climate Tech Pitching Track, Launch Call for CEE Climate Tech Report Nominees
Earlier this month, Wolves Summit and PwC Central and Eastern Europe (CEE) announced their partnership with the goal of matching global impact investors with climate tech start-ups in the CEE region. On 24 May at the Wolves Summit in Wroclaw a Climate Tech Pitching Track as part of The Great Pitch Contest, held a panel discussion on the state of climate tech investment and announced plans to produce a CEE edition of the PwC Net Zero Future 50 report.
Climate tech start-ups across the CEE region are invited to submit nominations for possible inclusion in the report by 3 July 2022. Apply here.
Special recognition goes to S.Lab and Agrolink, whom the jury selected as the winners of the Climate Tech Pitching Track, and who went on to compete in the finals of The Great Pitch Contest on the final day of Wolves Summit.
Read more about it here.
LG and Wolves Summit reveal the startup finalists for LG's Global Future Home Innovation Challenge
Launched recently this year at Alpha Wolves, a special event hosted by Wolves Summit that connects established tech-industry players with fund managers and promising, new ventures, the LG Future Home Global Innovation Challenge focused on finding innovations that will improve quality of life and user experiences at home.
As a part of the rewards, the 12 finalists have been invited to present their solution live at Wolves Summit on May 26 in front of a specialised LG committee. Selected companies will work with LG Future Home, LG's new venture client unit, and be given resources and funding to help develop their concepts and take their businesses to the next stage.
Special recognition goes to Zoundream and Kibus Petcare, whom the jury selected as the winners of the LG Pitching Track, and who went on to compete in the finals of The Great Pitch Contest on the final day of Wolves Summit.
Read more about it here.
Introducing WolvesX - Wolves Summit's new startup and innovation arm
Following numerous scouting and innovation projects with some of the world's leading brands and government agencies including LG Electronics, PwC, Department of International Trade, Garage+, and Economic Development Board in Singapore, among others, Wolves Summit is now announcing an innovation arm, WolvesX, to identify growth opportunities and trends beneficial for its customers - small and large organisations.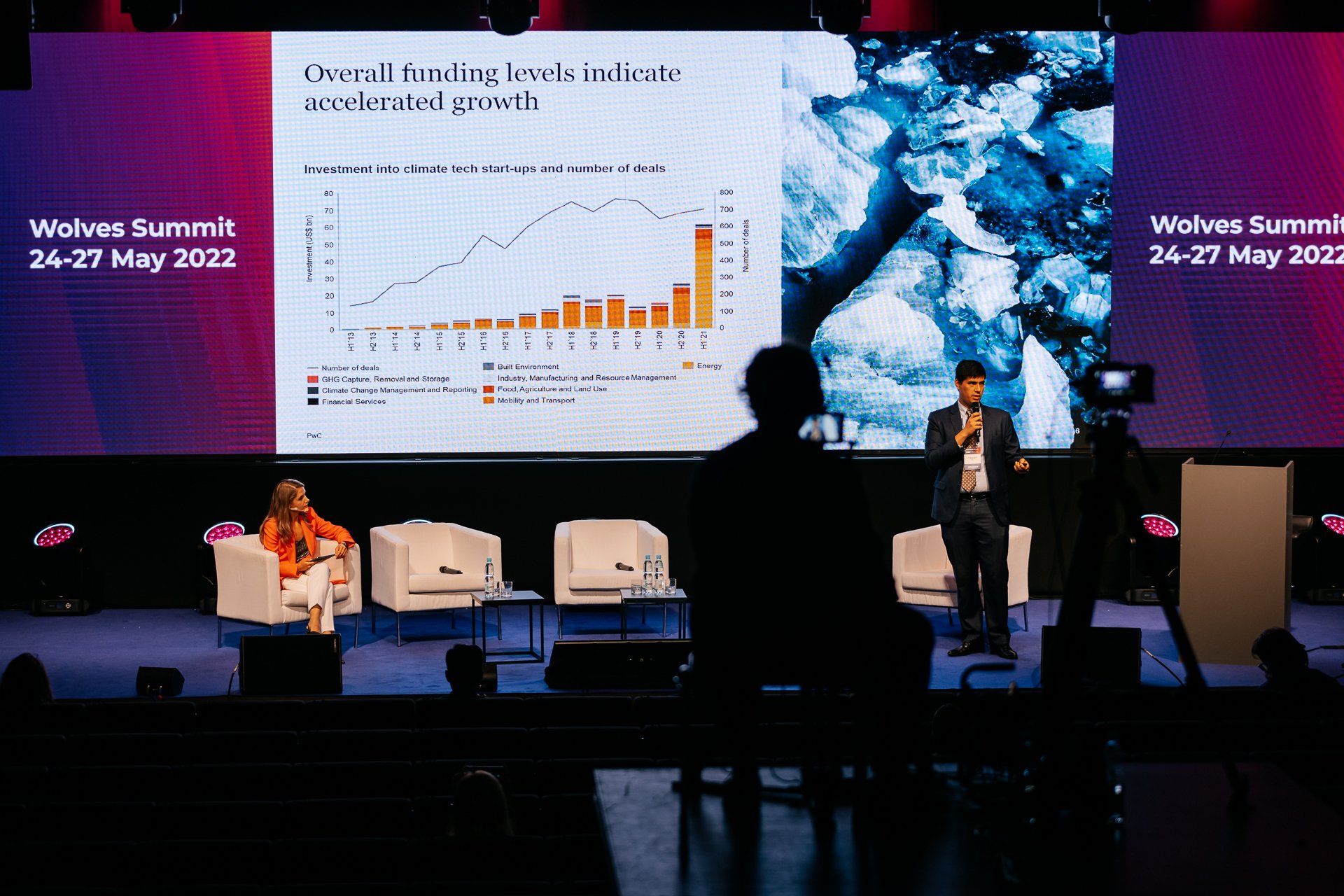 "At WolvesX, we have developed a tailored approach to address a wide range of corporate and government innovation challenges. Since 2015 we have had a front-row seat to the industry's response: a surge in innovation. We have witnessed the difficulties of early-stage founders, and we have experienced the excitement of new technologies being born and prospering in CEE.

Today, we are a trusted ecosystem partner driving growth through three pillars - Wolves Summit, year-round investment, and technology events, Wolves Digital, our digital events agency, and WolvesX, our startup scouting, and innovation arm. " - Michael Chaffe, CEO
Book a call with one of our Innovation Leads to learn more about how partnering with us can help your organization discover new growth opportunities.
"The LG Future Home Global Innovation Challenge was designed to discover new ideas and technologies to create a better, healthier, and more connected future. We are extremely pleased about our collaboration with Wolves Summit and the quality of the applications. The team was very experienced in the challenge shaping process, not only with coaching but also on facilitation to drive the result." - said Michael Holtkamp, Venture Partner LG Future Home

Local and international leaders at Wolves Summit
100+ speakers took the audience on deeper dives across 20 topical and timed subjects including representatives from PwC, Vasant Capital, Greenhouse by Comarch, ISE Accelerator and VC firm, The Recursive, HR Hints, Deeptraffic and others.
This edition was co-organized with the City Wrocław and ARAW (Wroclaw Agglomeration Development Agency) and as part of that partnership, on 26th May Wolves Summit hosted Startup Wroclaw Evolutions - a business event that connects startups, innovators, investors and professionals from technology and creative industry, putting creating an impact as the focal point of the meeting.
Wolves Summit 2022 partners
This year's festival was supported by Main Sponsor - EDB Singapore and the co-organizer – City of Wrocław, as well as Microsoft - our Startup Friendly Partner, Scaleway – our Matchmaking Partner, PKO Bank Polski – our Fintech Partner, Kondracki Celej – our Legal Partner, LG, PwC, European Innovation Council, Greenhouse by Comarch, Brella, Deutsche Boerse, Startup Wrocław, Spinlab, JWW, Vienna Business Agency, Niegaleria, BluzUp & Hubspot.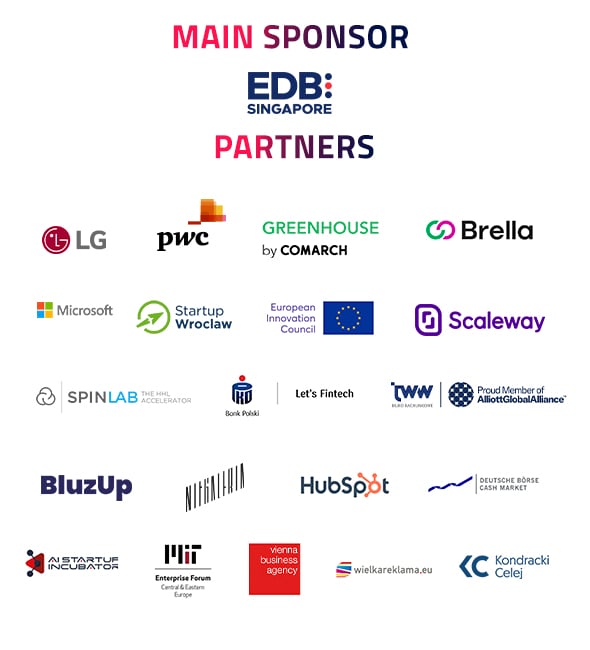 Future Plans
Wolves Summit is going to be back in Wrocław on 23-25th May 2023 as a mega-tech festival once again connecting Startups, Investors, Business and Academia in the heart of CEE.
Wolves Summit is also in advanced conversations with a number of leading regional tech hybs to join and co-create the October's edition.