The countdown is on; we are now just days away from the 10th Wolves Summit. Now that you've got your ticket (if not, go here to buy them now), it's time to get excited about your busy schedule of B2Bs. And, of course, this intellectual smorgasbord of keynotes from industry leaders. Here, we look at 6 Keynotes at the 10th Wolves Summit you won't want to miss!

6 Unmissable Keynotes at 10th Wolves Summit in October 2019
From Floyd Woodrow, Ludwik Sobolewski to Ruthy Kaidar, Jan Domanski to Thomas Veeman and Kamila Chmielewska let's take a look at this snapshot of the keynote itinerary stars that've got people talking.
Floyd Woodrow
Chairman at Quantum Financial Holdings Limited, Co-Founder of Division Training, and Managing Director of Valkyrie and Chrysalis Worldwide, Floyd Woodrow knows a thing or two about leadership. Floyd has an excellent track record of success as a Military Leader, including 23 years with the SAS, Director, Non-Executive Director, Consultant and Negotiator. He's known for being challenging, supportive and totally committed to developing Elite Teams and Individuals as well as offering practical and commercial value in strategic planning and execution.
Author of "Learning to Learn," "The Secret to Elite Leadership and Performance," and "The Warrior, Strategist and You," and with an established international reputation for designing and running leadership and elite performance training in Sports, Business, Government, Police, Not-for-profit organisations and Schools, Floyd's keynote on leadership is an unmissable event at the 10th Wolves Summit.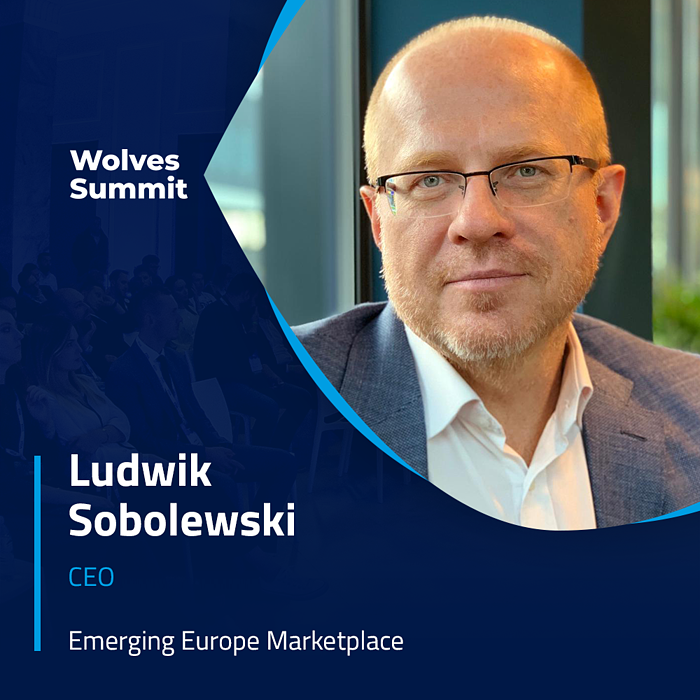 Ludwik Sobolewski
A capital markets specialist and manager, with most of his professional achievements in that domain, economist and lawyer, Ludwik is CEO at Emerging Europe Marketplace in Warsaw, Co-Founder & Partner of Cornerstone Communications, and CEO of the Bucharest Stock Exchange, to name but a few of his experiences as an innovative and authoritative business leader for the CEE region. You can take our word for it that he knows his stuff, as we're lucky enough to have him as part of the Wolves Summit management team.
Don't miss Ludwik Sobolewski at the 10th Wolves Summit's opening panel session, "The Changing Face Of CEE" on 23rd October 2019, alongside Angus Kidd, International Development Advisor and Martin Ring, Strategic Director for Wolves Summit.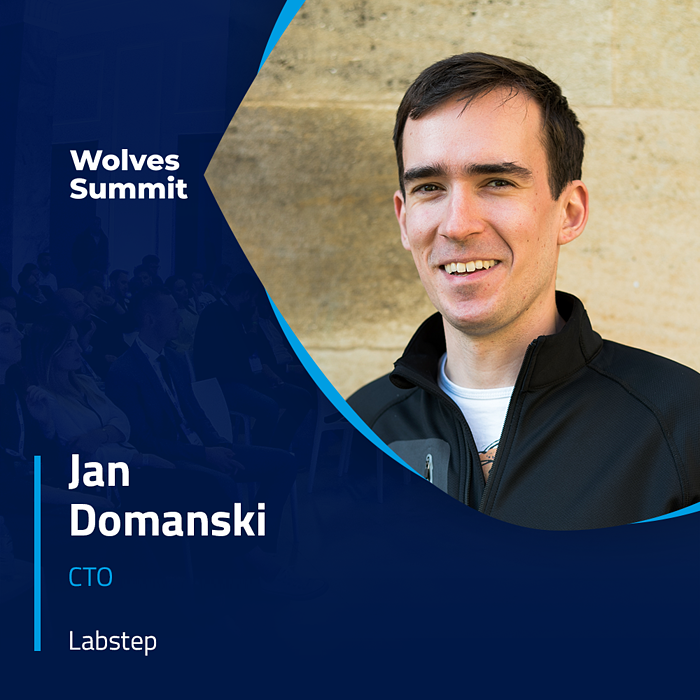 Jan Domanski
CTO of Labstep, this UK-based Oxford graduate will be making the trip to his former home of Warsaw to deliver his keynote, "Empowered user: who rules over your business?" Each year, more than 2 trillion dollars get spent on R&D, mostly by experimental scientists. What's the problem, you ask. Well, data recording methods are generally fragmented, meaning lower productivity and the real risk that a decent percentage of that R&D funding goes down the drain. Enter Labstep. At Jan's keynote, you'll hear their story and learn what about the important work they're doing to change the way science is conducted today, by connecting up research scientists and decluttering their workflows.
What's Jan got to teach us? After graduating, Jan moved to NYC to work in drug discovery with computer scientist David Shaw. After two years in commercial R&D, he moved back to the UK to do his PhD within the prestigious NIH/Wellcome Trust program, where he began to notice problem trends in the recording of scientific research. With co-founder - Jake Schofield, he started Labstep: a science technology startup that empowers scientists by providing a flexible research environment that connects a notebook with inventory, applications and data management. Labstep has users in over 900 universities around the world, multiple institute-wide rollouts, Forbes 30 under 30 and a place on the 2018 Google Residency. The company is seeing explosive growth among both academic and commercial scientists, and Jan's keynote is definitely one to watch.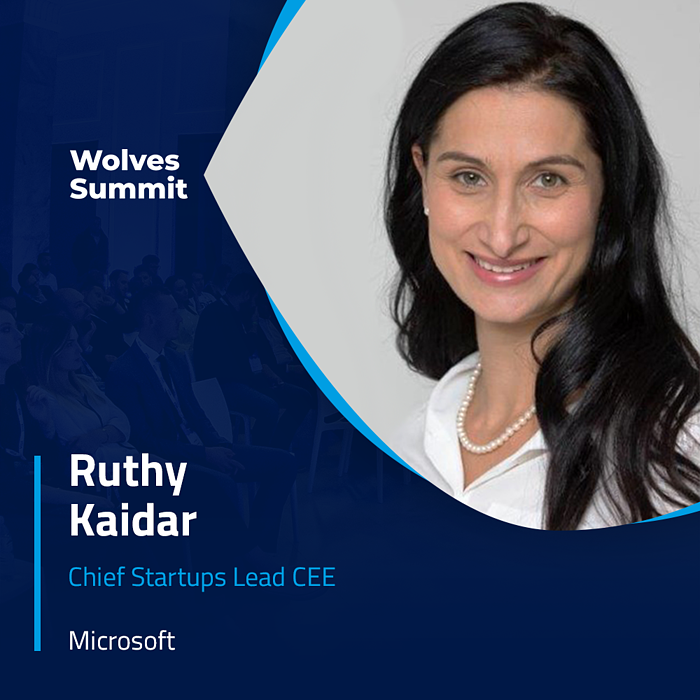 Ruthy Kaidar
Chief Startups Lead and SW Partners Technological Lead, Central & Eastern Europe at Microsoft, we're thrilled to have Ruthy Kaidar present a keynote at the 10th Wolves Summit. Ruthy is an executive with over 20 years experience in medical devices, telecommunications, software and VC industries. She's a vocal advocate for #womenintech, co-managing Yazamiyot - Women Entrepreneurs.
Following a career as a computer science engineer in the telecoms industry with Qualcomm and Geotek, Ruthy set her sights on pursuing a Masters in 'Brain-Computer Interface.' She was a part of the Medingo team from inception till acquisition by Roche, and was an entrepreneur in residence with Carmel Ventures - now Viola Ventures.
If you know what's good for you, you'll get your schedule out now and mark a big red circle around Ruthy's keynote, "AI + How Microsoft Loves Startups." Look out for her at breakout sessions at the summit to pick her brain on all things AI, partnerships, and entrepreneurship.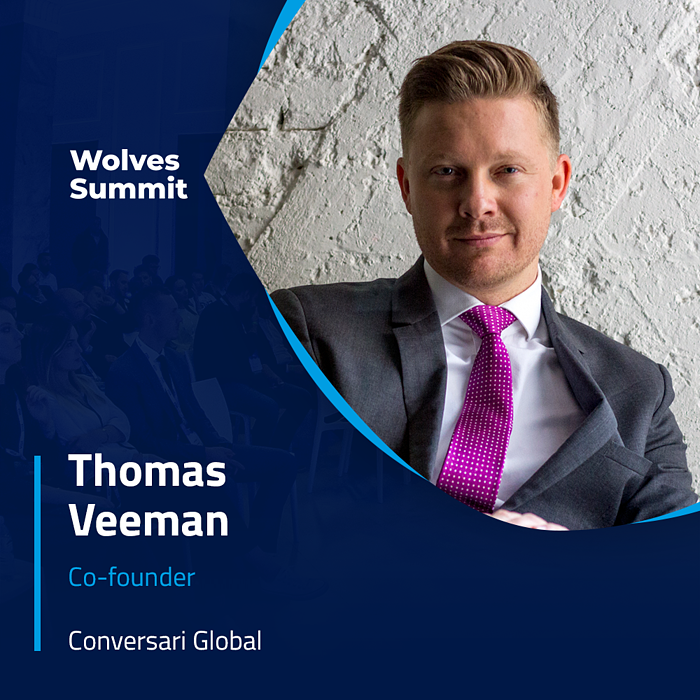 Thomas Veeman
Co-founder of Wolves Summit B2B HR Partner Conversari Global and Swiss Community Mexico, Thomas presents the timely keynote, 'Embracing Failure and the Need for Community' at the 10th Wolves Summit. Finding product-market-fit requires finding dozens of product-market-no-fits – in his talk, Thomas will explore the critical factors for startup ecosystems that nourish and support rising talent.
An experienced international trainer, consultant, entrepreneur and executive coach for corporate and accelerator-stage startups, Thomas specializes in helping technical leaders build cultures of deep engagement and customer trust. From startup leadership as an entrepreneur and Google Developers Mentor, to corporate trainer and wilderness leader, Thomas brings a unique viewpoint to business insight. Thomas has an Ivy League MBA from Cornell and has designed customer experience transformation training programs and workshops for Fortune 500 leaders in India, Mexico, Poland, and the US. This October, he brings his passion to help people increase performance and maximize their positive impact on the world, to us in Warsaw this October.
Catch his keynote and be on the lookout for his two hands-on workshops: "From Shark to Coach: Keys to building long-term relationships of trust with startup founders in CEE," and "Getting from Right to New: Tips to building cultures of innovation and intrapreneurship in CEE."
Kamila Chmielewska
Startup Support & Program Coordinator at Huge Thing, Warsaw local Kamila Chmielewska shares her experiences and advice from years of experience at the intensive acceleration program, from scouting and analyzing startups, supporting corporate partners in working with startups and supporting foreign startups in growing in the Polish market. Huge Thing allows members to learn from the finest specialists on the market, both in Poland and abroad. They support founders on a journey to become smart entrepreneurs, able to build strong and capable teams.
Previous to Huge Thing, Kamila was the Acceleration Process Coordinator at Fundacja Kreatywne Mazowsze, and Project Coordinator at ProDevelopment. The 10th Wolves Summit is your chance to get her sharp advice on how to get your startup from where you are now to where you want to be, and, for VCs and companies, it's an excellent opportunity to know what you can do to best mentor and support startup talent.
See You at the 10th Wolves Summit!
There you have it – a mere snapshot of the sort of keynotes at the 10th Wolves Summit. Sign up for a ticket today so you can get scheduling a busy B2B matchmaking agenda, and scheduling keynotes and workshops in and around it, making the most of your time in the CEE region. If you're ready to get on the next big thing – whether it's an industry thought leader or a startup with great potential, buy your ticket today.