Get ready, Wolves Summit 2023 is about to kick off! Join us on May 23rd-25th in Wrocław for this festival full of investment which is all about bringing together the world's most innovative startups, investors, and entrepreneurs. Apply for free or get your ticket to make the most out of this memorable experience.

The Great Pitch Contest. During these three days, you can expect various engaging activities, such as The Great Pitch Contest, in which top founders are chosen with care to present live on the Main Stage in front of a large international audience. They are given three minutes to convey their pitch to the specialised jury and investors in a way that will convince them that they have what it takes to win the big prize. You can learn more about The Great Pitch Contest and the awards here.
1:1 Matchmaking Arena. By taking part in the Wolves Summit, your start-up will be able to benefit from the 1:1 Matchmaking Arena to broaden your horizons, gain insights from industry experts, and learn about the latest tech trends. By accessing our Matchmaking app, you will be able to schedule up to 60 meetings at designated times and spaces to help eliminate the need to search for private spots to talk with possible clients.
Startup Avenue. You can also host your branded exhibit on-site in the Startup Avenue dedicated area to increase your visibility among other participants and create fresh leads to identify potential partners and customers. To introduce new technologies and create extra revenue streams, Wolves Summit has prepared diverse workshops run by business professionals to support start-up owners and provide new corporate innovation projects.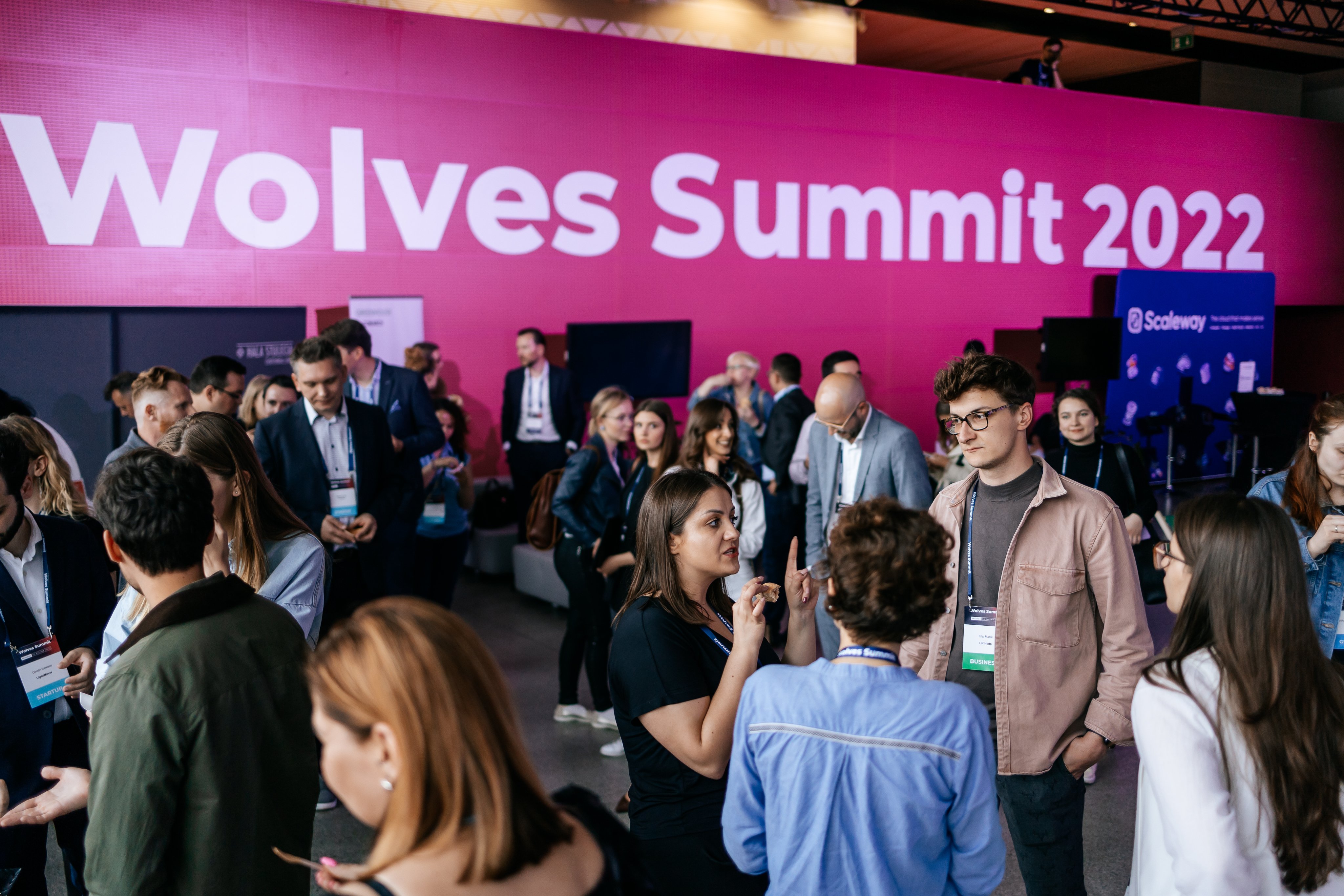 VIP & Networking Party. To finish off the loaded days, you will be able to relax at one of our after-parties and network in a less formal atmosphere. We aim to foster an environment that breaks down barriers and brings together individuals to share their knowledge in a laid-back climate. The fusion of this atmosphere might even alter the ways in which you operate and pinpoint potential growth possibilities.
Main Stage & Workshops. The Main Stage will be filled with expert-led panel discussions and perceptive talks by business leaders.
With past speakers being Chris Sheldrick (Co-founder & CEO at what3words), Vlad Yatsenko (Co-founder of Revolut), and José Miguel Salazar Hernandez (Manager, Regional ESG Hub at PwC Central and Eastern Europe), businesses can gain expertise from the finest industry leaders and get their brand in front of not only potential investors but also customers.
With the previous appearance of Vlad Yatsenko, Co-founder of Revolut, in Alpha Wolves London, the panel discussion was "Scaling up to conquer the world" introduced by moderator Elena Malistskaya. Check out their panel discussion down below!
Investors and Partners Book Access. By getting a ticket, your business will be able to take advantage of the Investors and Partners Book Access and obtain information about all 400+ investors with just a click!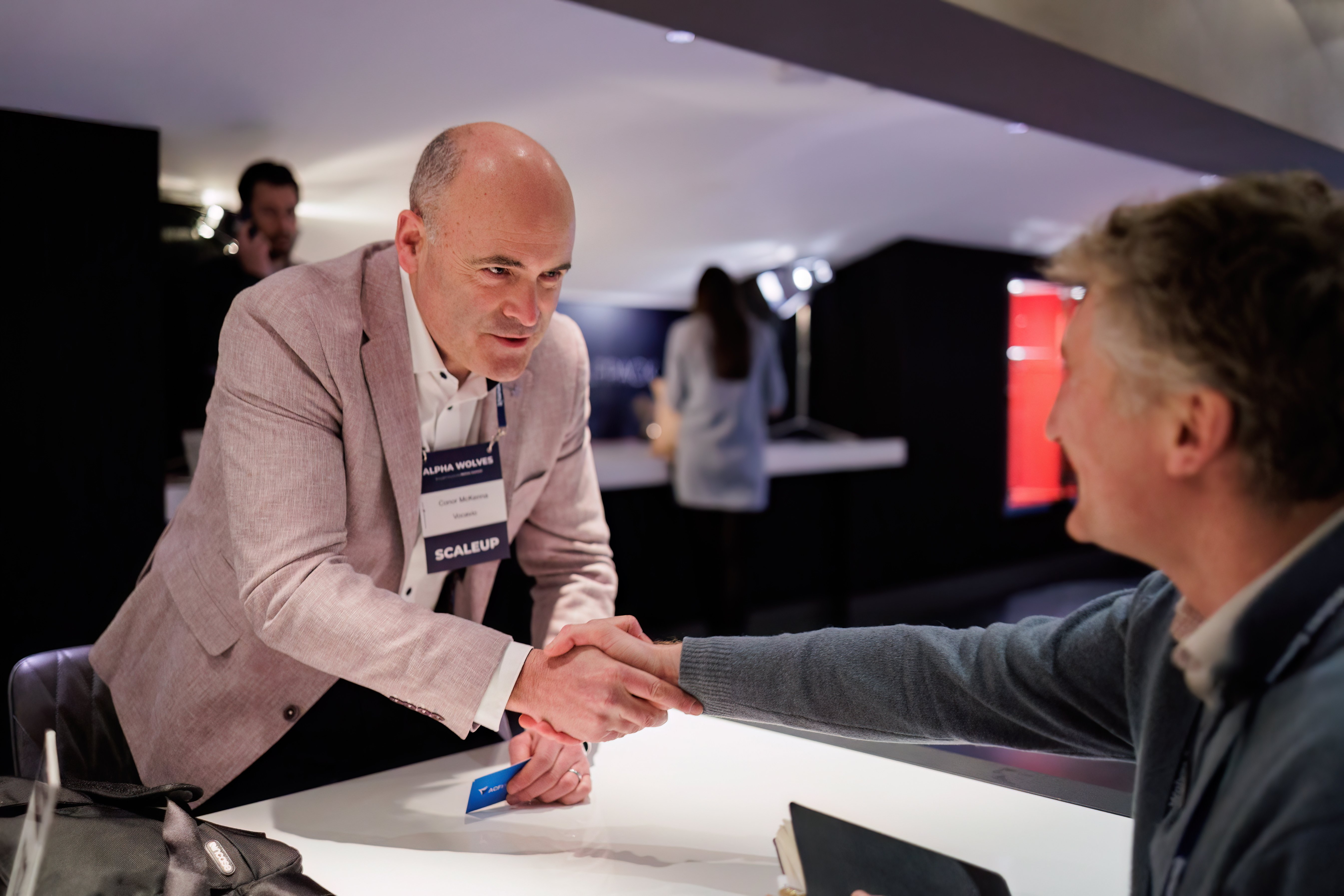 Join our event and don't miss out on this valuable opportunity to participate in a leading tech startup conference and connect with leading investors, industry experts, and innovative startups from all over the world. See you in Wroclaw!