Looking for an Investor to help you spread your wings? We were a startup once as well, we understand how difficult and time-consuming it might be to find and connect with the right people whose help you need for further development of your company. In everything we do, we want to support other companies in growth. We believe that each success starts with finding relevance. This is why we have prepared information that might help you decide whether Wolves Summit brings the investors your startup needs now.
These are the things Wolves Summit Investors look for in startups.
We have created Wolves Summit to help startups connect with proper Investors and Corporations and build relations that will positively influence the future of their companies. We are proud to support the game changers who strive for a better, more sustainable tomorrow.
So far, we have organized 26,501 well-matched meetings that resulted in quality investments, B2B partnerships, network growth and development of numerous businesses, f.e.g. the Naga Group, Shelfwise and Sceenic.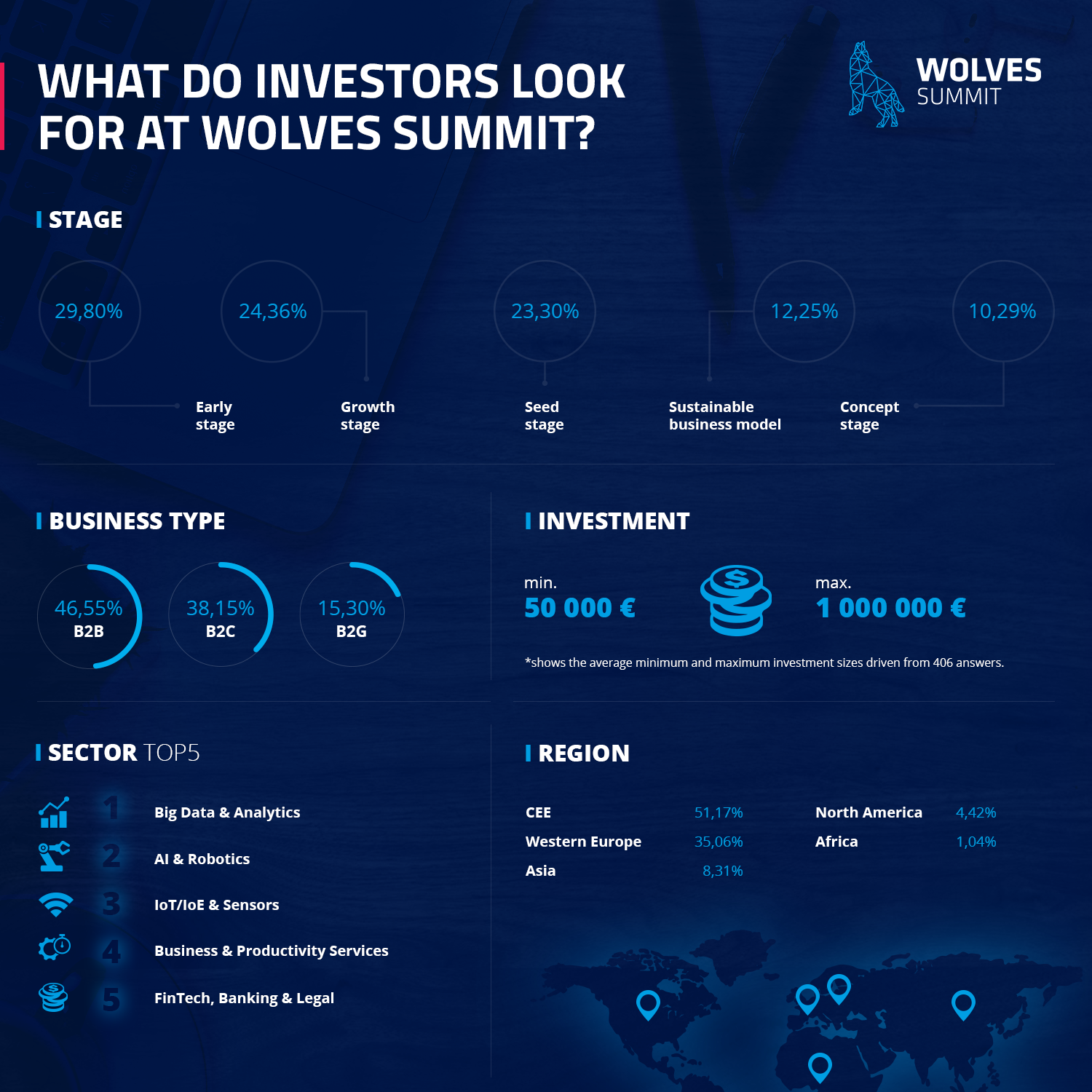 ---
Looking for an

Investor

?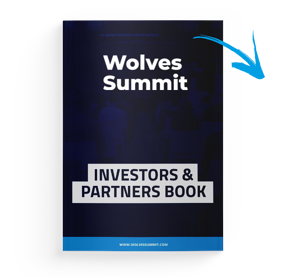 Get the contact list to over 100 Investors and Corporates willing to cooperate with startups!