Wolves Summit recently sat down with Angelo Burgarello, AI Startup Incubator's Managing Partner, about the role Wolves Summit played in matching the organisation with high-potential startups, the fund theses and investment strategy and what it is that he looks for in a startup before investing.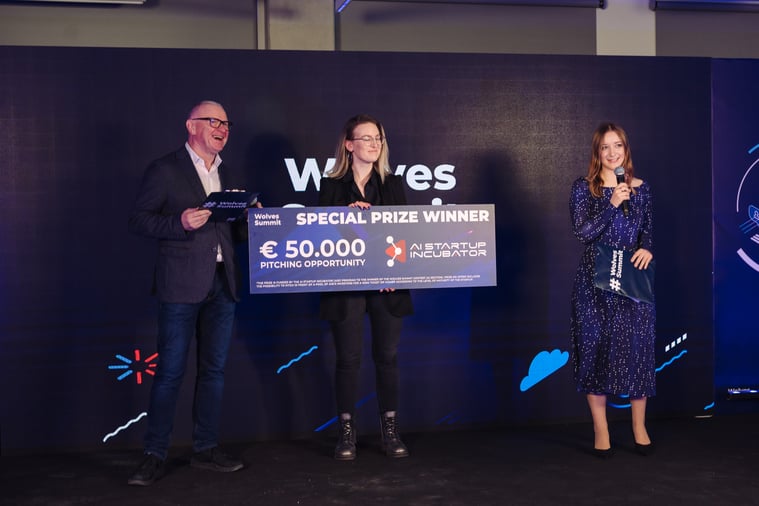 We've been hunting down Angelo for some time as he kept himself busy investing in one of our alumni startups - Subly led by Holly Stephens. Angelo shared with us the story behind these two investments and how their relationship developed after the summit. Let's have some fun.
Can you tell us a bit more about AI Startup Incubator?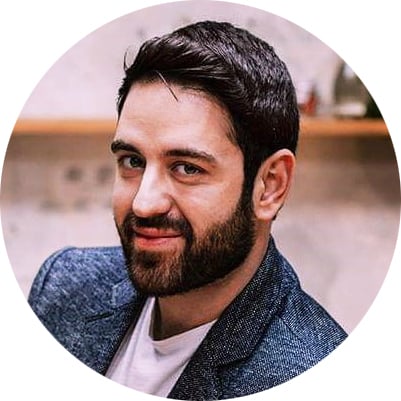 AI Startup Incubator is the only impact-focused AI incubator in Europe (and beyond). It seeks to advance AI business projects from ideation to market viable product and to offer responsible technological solutions to pressing problems our society faces.
We work closely with AI startups by offering them Investment, Mentoring, AI technical expertise, Product & Business development, and Access to experts with international experience, project and financial management during tailored programmes.
We also aim to establish a cross-border cooperation with the most diligent and legit players in the CEE startup ecosystem like Wolves Summit to help innovative entrepreneurs succeed.
What's the investment strategy (stage, geography, average ticket) and what are you looking for in your next investment, in general?
We invest in early stage artificial intelligence (AI) startups. We mainly focus on pre-seed and seed stage companies, however, there were times when we invested in idea stage businesses. As investors we always look out for three aspects before we decide to invest - Unfair advantage, Unique Value proposition, potential market fit and Technical feasibility.
As a founder it is important to know how to articulate your company's technical unfair advantage, particularly in a crowded market like the AI sector. The founders need to prove the concept is technically sound and to show clear go to market strategy and value proposition.
Our average ticket size is €150,000. We are geography agnostic, and sometimes we lead the round and also like to follow on in future investment rounds.
What were your specific goals of attending Wolves Summit?
AI Startup Incubator first attended Wolves Summit in 2019. We were interested in the startups and we've come across some high potential ones. We've used Wolves Summit's matchmaking platform to browse through startups and schedule meetings. This was particularly useful during the last three editions when the event was hybrid.
We've quickly realised the potential of meeting with ambitious founders. I've also been involved as a judge in the Great Pitch Contest during the last two editions. I'm glad I did because this is how we discovered Subly, a company that I'm very excited about and which is now part of our portfolio of investments.
Over the years, our organisation has evolved since then but one thing never changed and that's our collaboration with the summit. What I like the most about the conference is its customer centric approach, the service and the way the business is run - smooth and effectively. Just as it should be if you want to make the most of the event.
Let's talk about Subly, one of the companies you met at the summit in March 2021 and you decided to invest in. Interestingly enough the team was not selected to pitch in the finals of the Great Pitch Contest but this didn't stop you from going ahead with the investment. What convinced you to back the founders?
If you still have the recording of Subly's pitch you can definitely see that I was itching to ask Holly some questions and to get to know their business better once she finished her presentation.
Subly makes content simple, by automatically transcribing, translating, and adding subtitles. They give creators and organisations control to edit and style content, with no editing skills needed, so they can focus on what they do best, creating and sharing more content that people love.
At first, their technical unfair advantage may not be so obvious. What they've done differently was to develop a platform whose value and features were shaped and improved together with their users - a platform powered by peer-to-peer collaboration. I could see this as a great advantage in their business model and I was wondering if she also realises the potential behind this community. When I asked Holly to name one aspect of her business that she thinks would provide future growth to the company, she talked about the community she's built. At that moment I knew that Subly is a company I would like to have in my portfolio.
We were in touch with Holly shortly after the event, and within a month we completed the round by investing a total of €800,000 joining other investors including Wayra (Telefonica).
Subly has realised that growing and curating a community of users early on is a low hanging fruit for them. Within a short amount of time, they were able to accomplish better KPIs than the competition who started before them. They can tap into this community to better understand their users behaviour and to inform their future product roadmap. Their unfair advantage will come in time as this community grows. We're now approaching 86,000 users.
What's next for AI Startup Incubator? Should startups attending Wolves Summit 14th expect to see you there?
Absolutely! We were looking to invest again and this time we want to be able to hand over the cheque in-person. We're planning to invest at least another €2 million euro by the end of 2021. We're looking forward to the upcoming edition and meeting everyone in-person again.