Alpha Wolves is about to kick off. This year the Wolves are coming together in the heart of London, at Pullman St Pancras, to bring together LPs, GPs, growth-stage companies, and professional business service providers interested in creating new connections and scaling internationally.

In order to support our attendees on their journeys, our Team and Partners prepared unique, expert-led workshops that were made available free of charge to all in-person event attendees.


REGISTRATION IS REQUIRED!
Please don't leave it until the last minute, as spots are limited.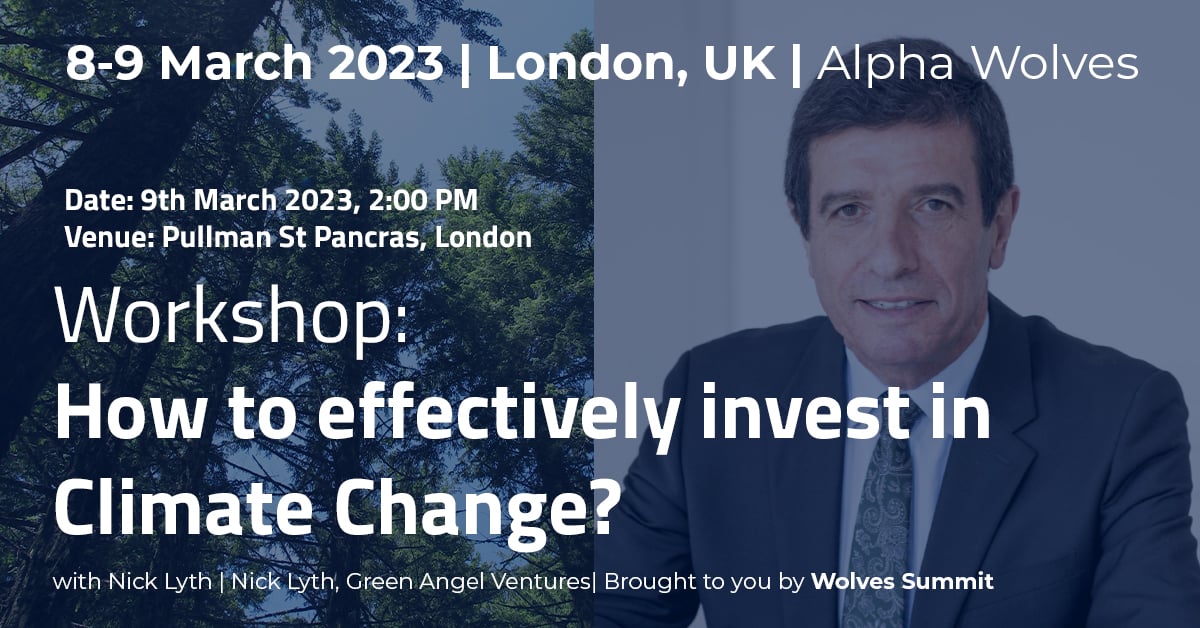 Title: Investing in Climate Change?
Date & Location: Thursday 9th March, 2:00 P.M., Alpha Wolves, Pullman St Pancras, London
Trainer: Nick Lyth, Green Angel Ventures
Who is it for: Investors, LPs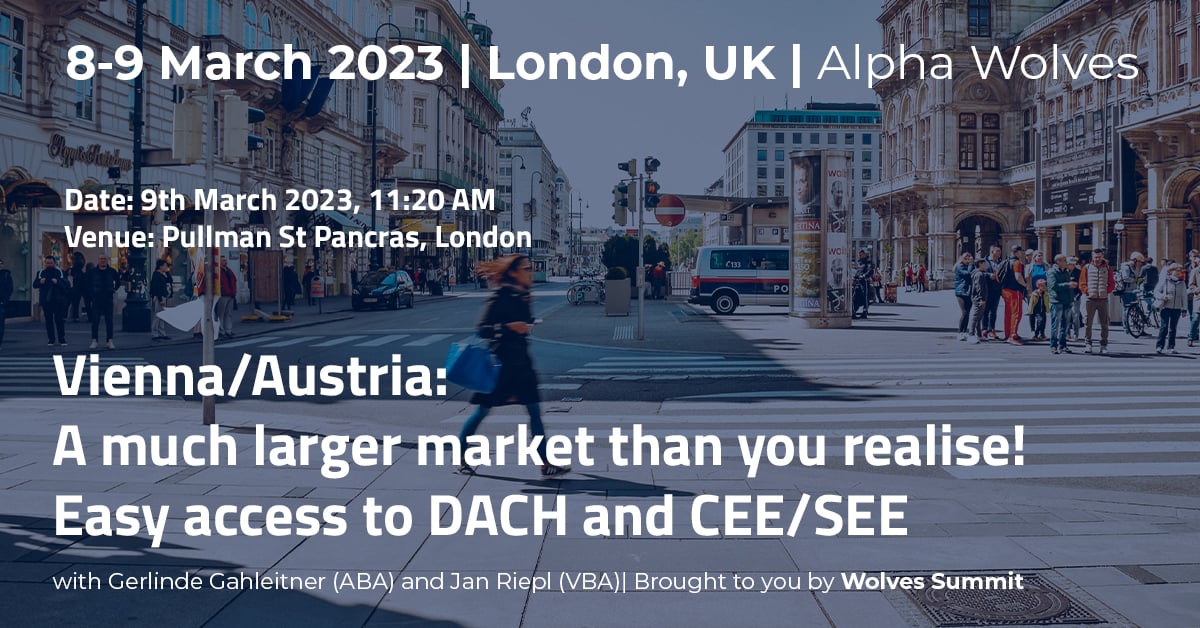 Title: Vienna/Austria: A much bigger market than you think! Easy access to DACH and CEE/SEE
Date & Location: Thursday 9th March, 11:20 A.M., Alpha Wolves, Pullman St Pancras, London
Trainer: Jan Riepl, VBA & Gerlinde Gahleitner, ABA
Who is it for: Scaleups, Investors, GPs, Business Service Providers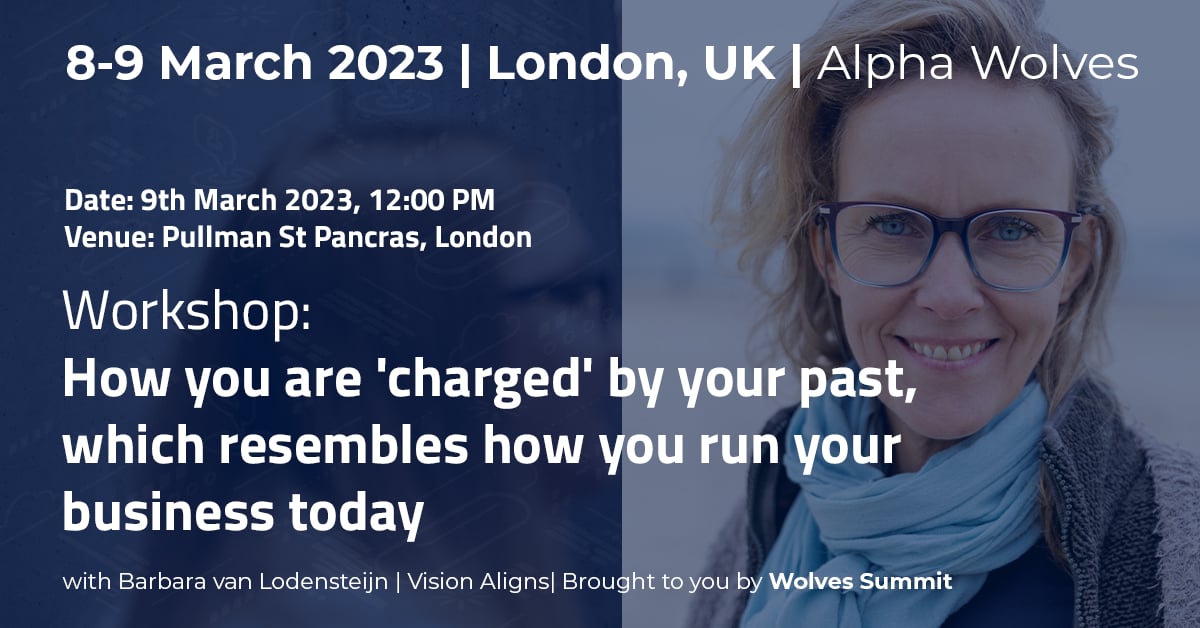 Title: How you are 'charged' by your past, resembles how you run your business today
Date & Location: Thursday 9th March, 12:00 P.M., Alpha Wolves, Pullman St Pancras, London
Trainer: Barbara van Lodensteijn, Vision Aligns
Who is it for: Scaleups, Investors, GPs, Business Service Providers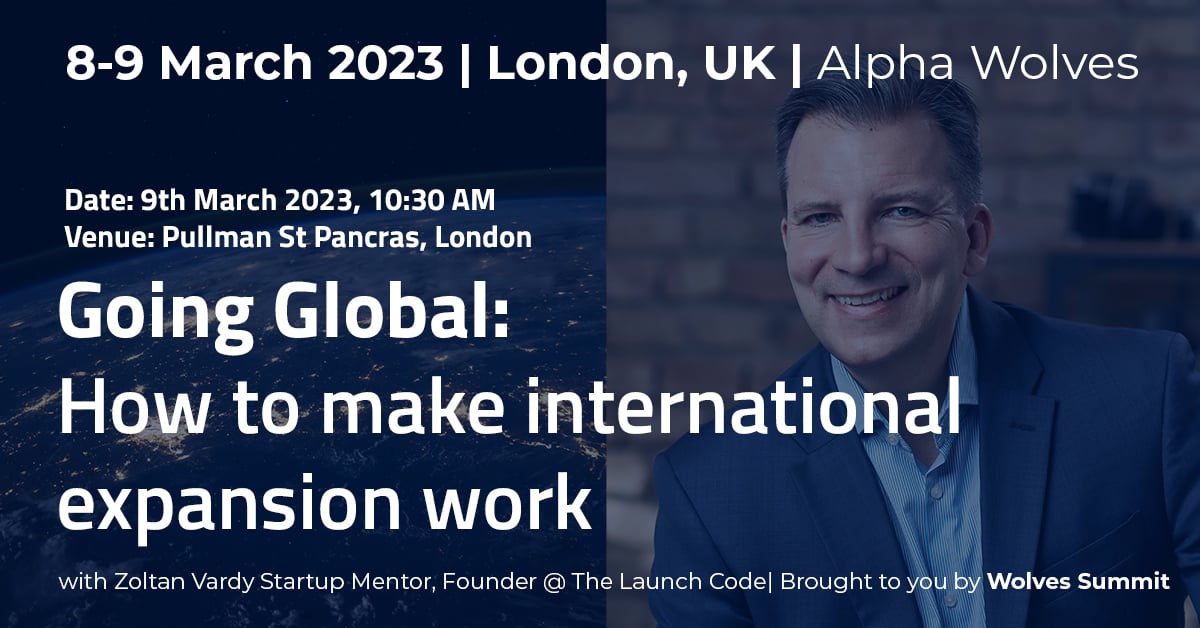 Title: Going Global: How to make international expansion work
Date & Location: Thursday 9th March, 10:20 A.M., Alpha Wolves, Pullman St Pancras, London
Trainer: Zoltan Vardy, The Launch Code
Who is it for: Scaleups, Business Service Providers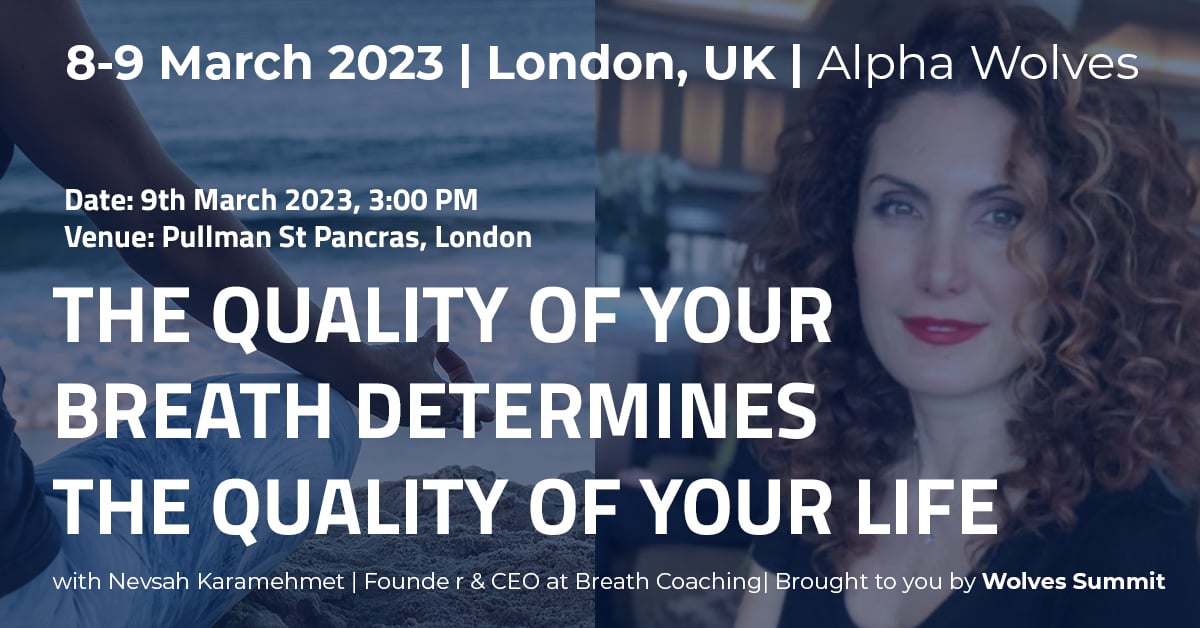 Title: The Quality of Your Breath Determines the Quality of Your Life
Date & Location: Thursday 9th March, 3:00 P.M., Alpha Wolves, Pullman St Pancras, London
Trainer: Nevsah Karamehmet, Breath App
Who is it for: Scaleups, Investors, LPs, Business Service Providers