Speaking fluently in public and sharing your knowledge effectively are highly desired skills. After all, it's all about your personal branding and how others perceive you and your company. No matter how many speaking opportunities are behind you, for sure you have practised a lot and collected tips and tricks from professional speakers worldwide on how to engage your audience and look professional.
How about speaking in public in the times where there is no real audience in front of you? How to act professionally if your listeners are there fully remote and you're talking to them via your laptop or tablet camera? We know how uncertain the feeling may be. That is why we have collected some pieces of advice that we recommend you to consider while being a speaker during an online event.

How to look good during video chats, webinars, and other online events?
1. Choose the right light for a video stream.
As long as we love sitting close to the windows and catching the sun, especially while staying at home for such a long time, you might want to think of how to utilize it to your advantage, especially that during an online event you will now have any professional scene or lightning. We do not recommend showing your online audience what's behind your window :) instead, use it as a natural opportunity to shine. Despite how funny the statement can sound, see yourself below how big a difference that makes.
View directed towards the window: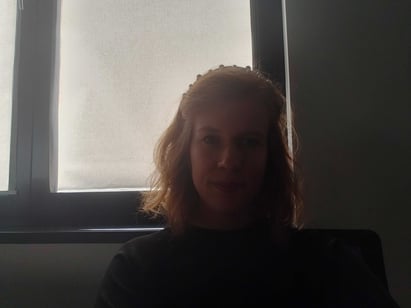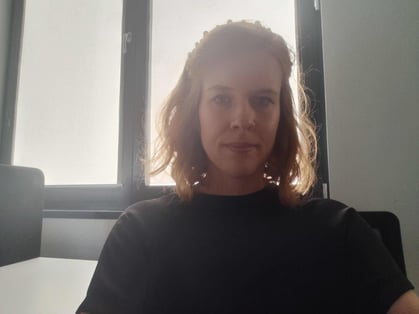 And the version with you using the daylight in the right way :)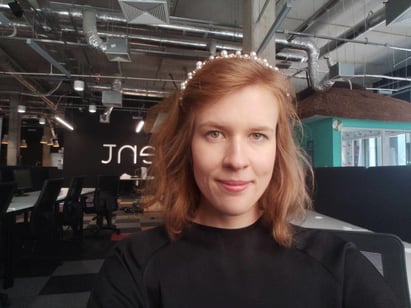 2. Organize your desktop and laptop before the video stream/conference call
We know that home office equipment might never fully replace the office one, but actually, you are able to support your view angle using what all of us have with us at home for sure! You might be surprised how a simple trick it is and how big a difference it makes. Take some books and stack them as a base for your laptop to place your camera a little bit more centered and on the right height in contrast to your face.
Compare yourself - the standard option: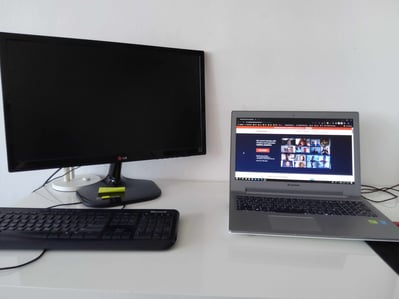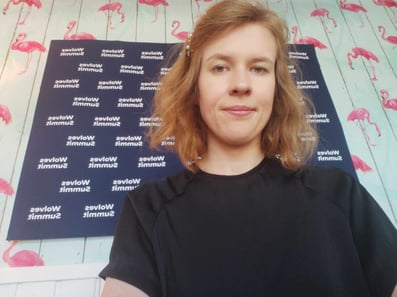 Version 2 - your DIY computer stand :)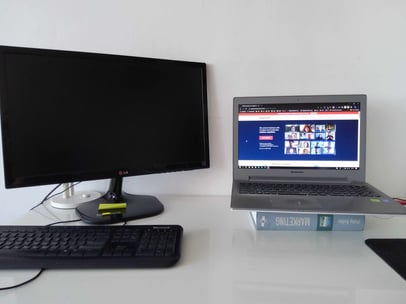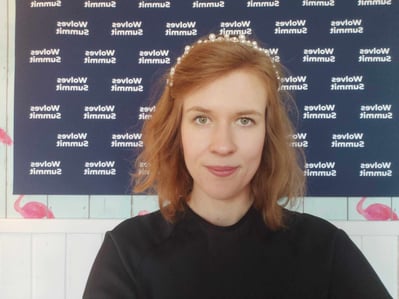 3. Set the best background for a video conference/stream
Now you have the right light in front of you and your laptop camera is at the right angle towards your face, we move to the hardest one, but out of all, we think the most important - the background. When giving an online speech remember that the audience is focusing on you, on the whole view captured by your camera.
The aim here is not to give them anything that could distract them from listening to you. And by saying that we recommend you follow the rules 'less is more' - the more unified a background you can find the better. The other option is to have your own branded background if you happen to be recording from your company HQ or a library. Any simple, or to better say, the organized setting will benefit your personal brand as professional and make is far less distracting for viewers.
Instead of these: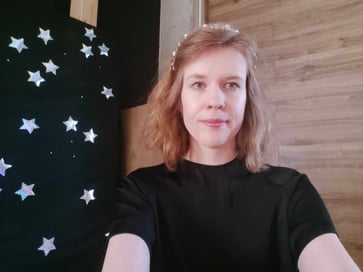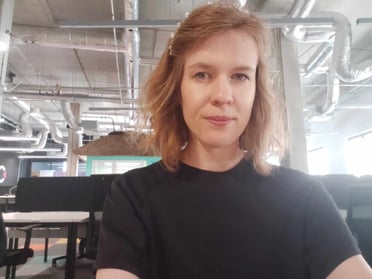 Follow the clean and nice background like this: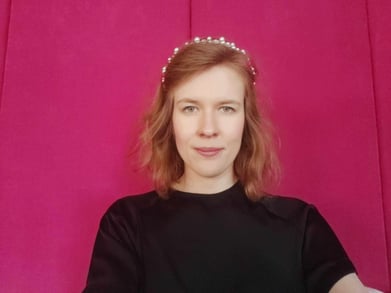 Polish your online speaking with Wolves Summit
And there we have it. Three simple steps to make your online presence more professional, without significant costs or effort. We hope you will implement it in practice with the benefit of your self-confidence and the audience. Wolves Summit is keeping fingers crossed for you!
You came so far and looking for an opportunity to present online as a Speaker and you have no idea where to go? Contact us using this page and check how we can collaborate.