Many promising solutions are born in the fight against cancer and other devastating conditions, however, most of them fail due to the lack of business skills, network, and commercial support.The trajectory of healthcare startups differs from other sectors; the product development and validation take longer, investing in such startups is riskier, but the return and the social impact are much greater. The pandemic also showed that radical and destructive changes can fuel scientific research and innovation. An acceleration programme can help the innovators deliver their life-saving solutions to patients much quicker.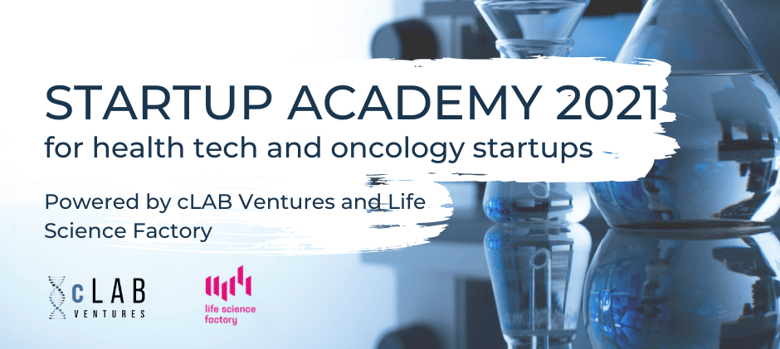 What can you gain from an accelerator programme?
1.Crucial business skills
These programmes usually bring in business veterans, experienced entrepreneurs who can teach you new things, give you new insights even ifyou are well-versed in topics like product development, sales, marketing, and branding.
2.Personalised mentoring
Good mentors are key to entrepreneurial success. In the world of online meetings, you can have mentoring sessions with professionals from all over the world and a good accelerator programme will match you with the right mentors who can provide the most support to your business.
3.Fundraising and pitching skills
These two might seem easy at first glance, but both require very specific skills. You have to compress all the critical information into 3-5 minutes in a digestible way for your audience. Life-science and healthcare startups need to be extra careful, know their audience very well, their professional background, and adjust the wording of the pitch accordingly. An accelerator programme teaches you how to put the perfect pitch together and facilitates the conversation with potential investors.
4.A network of life-science investors
A life-science accelerator does not only have a wide network of investors, but they know how the investors think, how to negotiate, how to keep the conversation flowing between the startup and the investor. Your accelerator can keep you up-to-date on the latest trends and interests.
5.Connection to innovators
Sometimes you can learn the most from other founders and having a community of like-minded people is worth more than you might think. Accelerators pay attention to the founders' network also, where you can learn, find collaborators, and make friends.
6.Side events
After the programme is over, some accelerators, just like cLAB Ventures doesn't let go of the startups' hands. cLAB organises events, workshops for the alumni on other topics that couldn't fit into the programme: workshopson legal issues, joint events with other accelerators, investor matchmaking.
If you are innovating in the field of oncology, cancer research, or digital healthcare and would like to participate in a dedicated acceleration programme, join the Heath-tech Startup Academy.
Throughout the 3-month, online programme, 10 selected startups will receive comprehensive training in business-related topics and personalised mentoring sessions with industry experts.
Besides, the programme will give you access to a global network of corporates, clinics, pharmaceutical companies, and academic institutions and the opportunityto pitch your innovative solutions to international life-science investors.
The programme consists of :
Workshops - 7 modules including Product development, Resource management, Brand building, Sales, and more
1-to-1 Mentoring sessions - matching the startups with industry experts to guide them throughout the programme
Funding opportunities - introductions to life-science investors and pharmaceuticals from around the world
Networking - access to our global network of innovators, corporates, clinics, pharmaceutical companies, and academic institutions
Demo day - pitch your product or service in front of international life-science investors
Learn more about the Startup Academy and apply here: https://clabventures.com/startup-academy/
Applications are now open until the 30th of July.