The end is coming. Well, the end of 2019 at least. The New Year rests on the horizon, still perfect, still gleaming. Still full of possibilities. What you make of it, rests largely upon you, and upon the things you choose to do. And the things you choose not to do. So what will you be doing in 2020, and what will 2020 make of your startup? Here, we've got a list of New Year's Resolutions to get you from pitch to payday in 2020. The first of them begins with just that, the pitch. Let's take a look.

1. In 2020, I Will Prove my Pitch
A classic mistake for new startups is to be big on passion, and low on substance. Maybe you've fallen in love with the idea of being a Mark Zuckerberg, or a working day spent in trainers and cafes. Maybe your technology is fascinating to you, and a real problem-solver. For your problems. But are you solving problems for others? Are you solving them better, or cheaper, or faster than existing solutions?
Last year, we asked a few incubators about the best ever pitches they'd heard. One of them told us about a pitch for a product that left them racing to their wallets to back her. They said, "Great pitch. You've done this before?" She said it was his first-ever pitch for investment. So how'd she get so good? The story goes, she was a driver in the bay area. Anytime a client asked her what she did, she pitched her startup. She'd watch their reaction in the rear-view, and tighten it up for the next round.
So, what's the takeaway here, the thing to change in the New Year? Two things. First, get some traction with the idea before you pitch. Get some sales, get some real, objective feedback on the idea or product first – and from people in a range of industries and roles. Next, practice the pitch with people, especially those have no idea what you're talking about. Make a note of where they lose interest or get confused. Note their questions. Next round, tighten these sections up. Rinse, repeat, until your pitch is water-tight.
2. In 2020, I'll Falsify my Assumptions
Now, we get we're in business here, not science. But the scientific method has some gold for early-stage startups: the concept of falsifiability. Karl Popper's concept of a falsifiable or refutable idea is the backbone of the scientific method. A falsifiable statement is one that can be proven false through observation. You might start with a statement like, "no other service on the market does x", or "customers will happily spend x each month for this product." If you can show that you've tested specific, falsifiable statements about your idea, investors will feel more confidence in backing you.
If round one of a bad idea flopped, don't waste time repeating iterations of it. Brits call this 'flogging a dead horse,' or 'polishing a turd,' and Americans, 'putting lipstick on a pig.' But how to do it practically? In 2020 and beyond, phase your value proposition in a way that your prototype testing will give you a clear go-no-go answer. For example, the hypothesis that Generation Z consumers are willing to round up purchases to the nearest dollar to save the difference in a digital investment fund. You can test that. If true, build the solution. If you can't, kill, burn, and bury the idea.
3. In 2020, I Will Pick a Juicy TAM
Total Addressable Market (TAM): the graphs and number-crunching investors are waiting for in any pitch. You might have the most amazing niche idea in the world. But if that tiny niche has an equally tiny TAM, you'll get equally tiny interest from VCs. Tiny TAMs don't win pitch competitions. Tiny TAMs don't impress investors.
Don't believe us? The winner of the 10th Wolves Summit pitch competition in 2019 won on the size of their Total Addressable Market. VCs want to invest in great ideas, but only on a certain kind of great idea. The sorts of great ideas that will show them a return on investment. The greater the idea + the bigger the TAM = the greater the likelihood of awesome ROI, the greater the chance of you seeing VC dollars.
So, in 2020, get yourself a juice TAM. Falsify it, and pitch it clearly. See now how it's all coming together?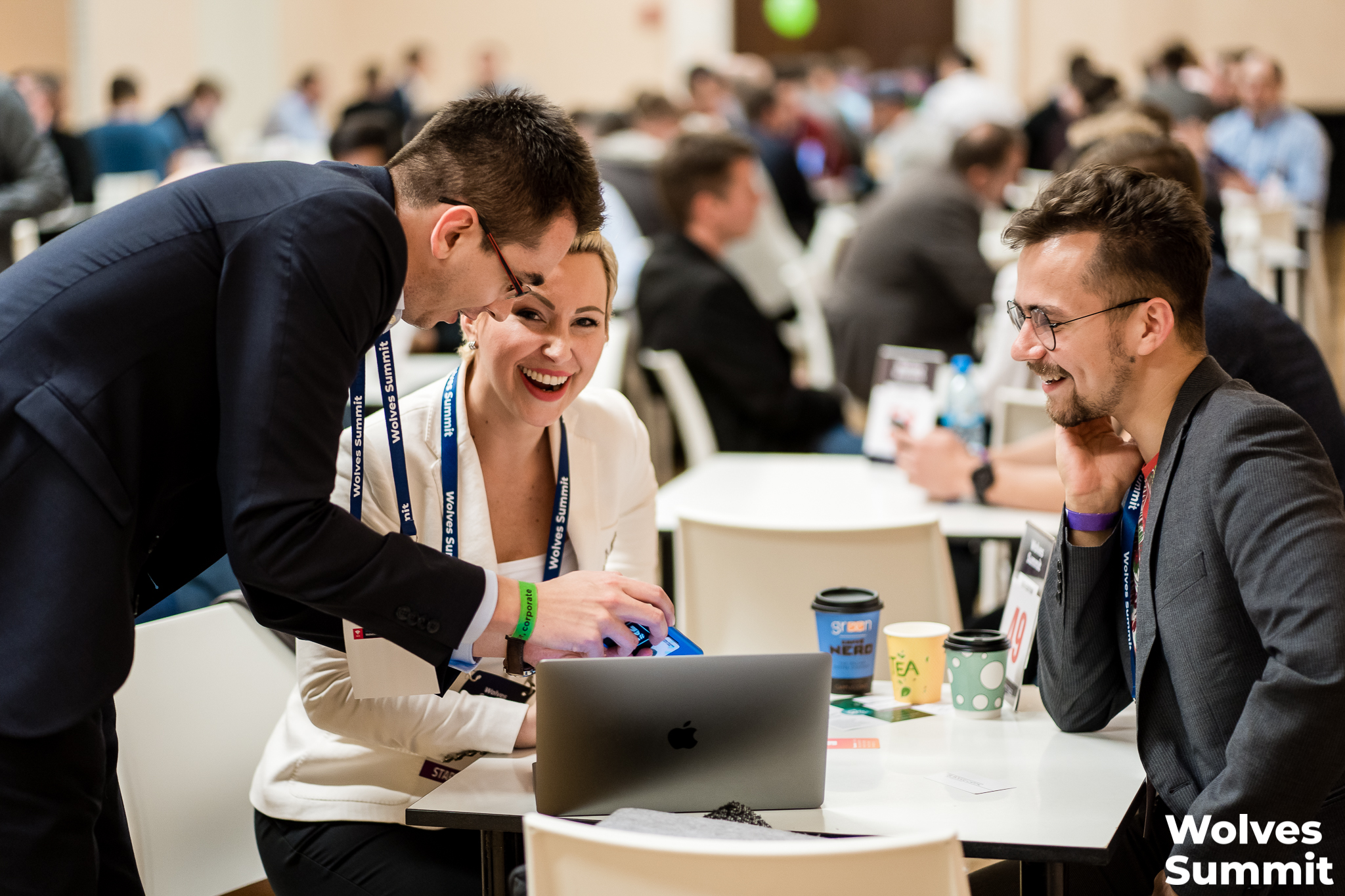 4. In 2020, I'll Vet the Early Team
Sometimes, entrepreneurs are so focused on the end goal of success, media interest, sales, and a company office, they miss putting adequate attention on the live-or-die factors of the present. This is why, in 2020, you're going to carefully vet your early team. Don't just look for skills and growth potential. Think about diversity and inclusion, now. The more your early team represents different areas of the market, the better solution you'll provide to it.
Look at personal chemistry, too. Can you stand each other for a solid week in a pressure-cooker environment?
5. In 2020, I'll Believe I Belong
When you're rising up the ranks, rocking up to meetings with suits feeling like a college kid in trainers and acne, it's easy to fall victim to imposter syndrome. You get your market, or you get the technology of your solution, but these suits talk a whole other language. They've seen hundreds of startups, just like yours, go right down the gurgler. Who are you to be here?
Providing you've met all the other New Year Resolutions before this one, it's time for you to shake imposter syndrome, and go right ahead and believe you're where you're meant to be. Sometimes we think, once we get the funding, once we double sales, once I quit my job for this, then I'll believe I'm an entrepreneur. Then I'll believe I belong. The truth is, you won't. Because at each level you rise to, you'll again feel like an imposter. So, as those self-doubting thoughts creep into your head, return to the idea of falsifiability. What observable evidence refutes the idea I'm not enough, or that I don't belong. Perhaps it's initial sales. Perhaps it's that these VCs don't waste their time with dumb ideas. If you've got the meeting, you've got something worthwhile.
In 2020, I'll be at 11th Wolves Summit
There you have it, six New Year's Resolutions that, combined, will get you from pitch to payday with your killer idea. Prove your pitch, falsify your assumptions, pick a juicy TAM, vet the early team, and shake that imposter syndrome. But, there's a final, 7th New Year's resolution to get you over the line, and it's this: network.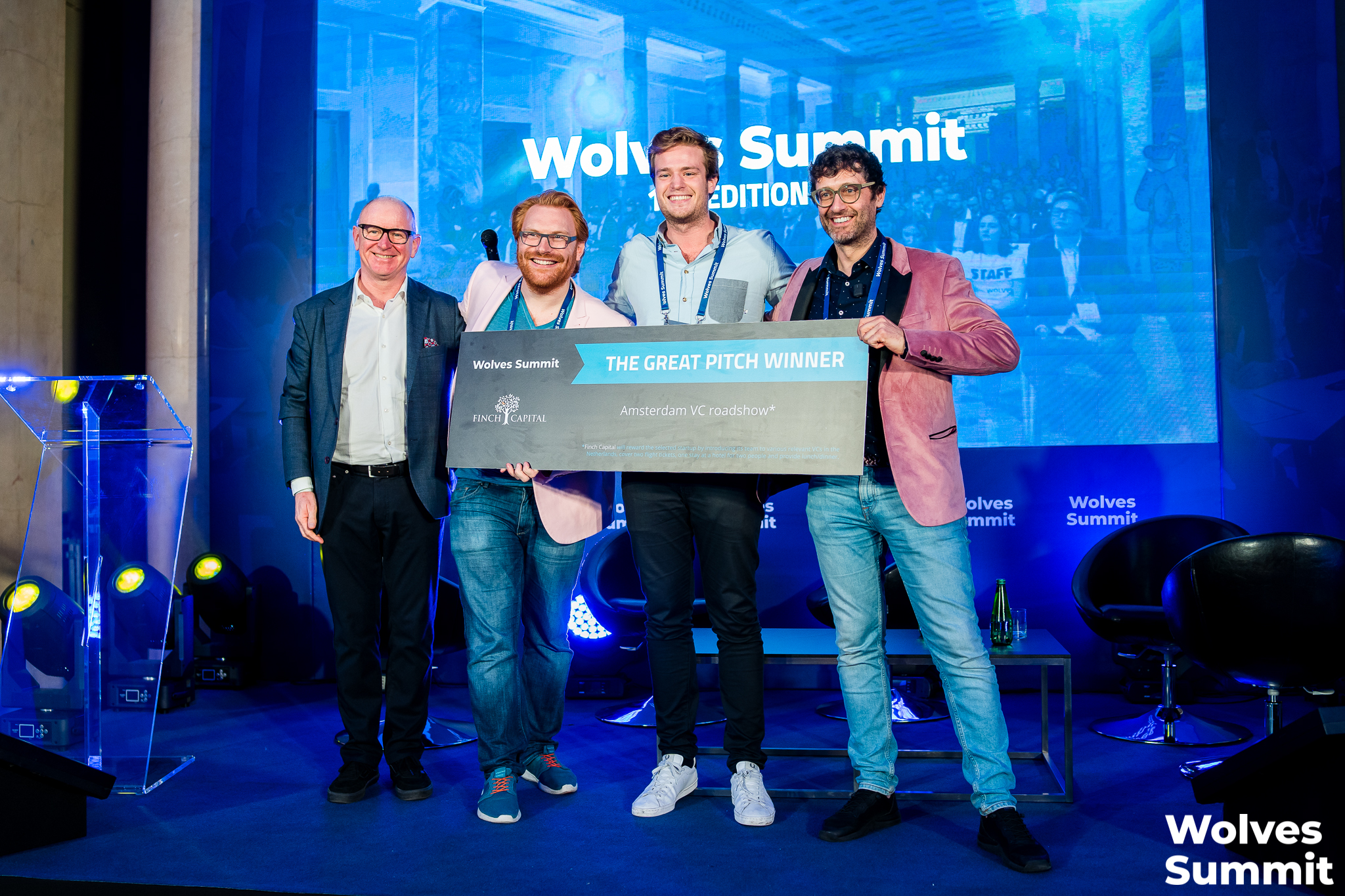 Get yourself at meetings and events where you're surrounded by other entrepreneurs, investors, and people with the experience and passion for seeing new ideas fly. If your idea is as good as you think it is, talking about it with people will make it better – by getting their backing, and by getting their input. Especially if it's a deep-pockets investor you're talking to.
Where can you find networking events like that? Make an application to Wolves Summit your number #1 New Year's Resolution for 2020. Register today and be one of the 450 startups attending the best matchmaking conference in the CEE.