According to the data we gather, finding partnership is the second most important goal of the startups joining our conference. As we too were a startup once, we understand how difficult and time-consuming connecting with the right people to partner with might be. This is why we have decided to make it easier and show those who wonder if they should join Wolves Summit why our conference is something they will benefit from.
These are the things Wolves Summit Corporations look for in startups.
We focus on providing the Wolves Summit participants with a possibility to experience highest-quality networking that helps them meet their business goals in the most time-effective way. This is why, before the conference begins, we ask our participants to fill in their matchmaking profiles precisely, allowing our algorithm to calculate the %Match between given attendees and fulfilling the promise of delivering valuable 1:1 networking spaces.
Lately, we have decided to look at the data differently, not only as a way to fulfil our promise but also as a proof check of the relevance of our event.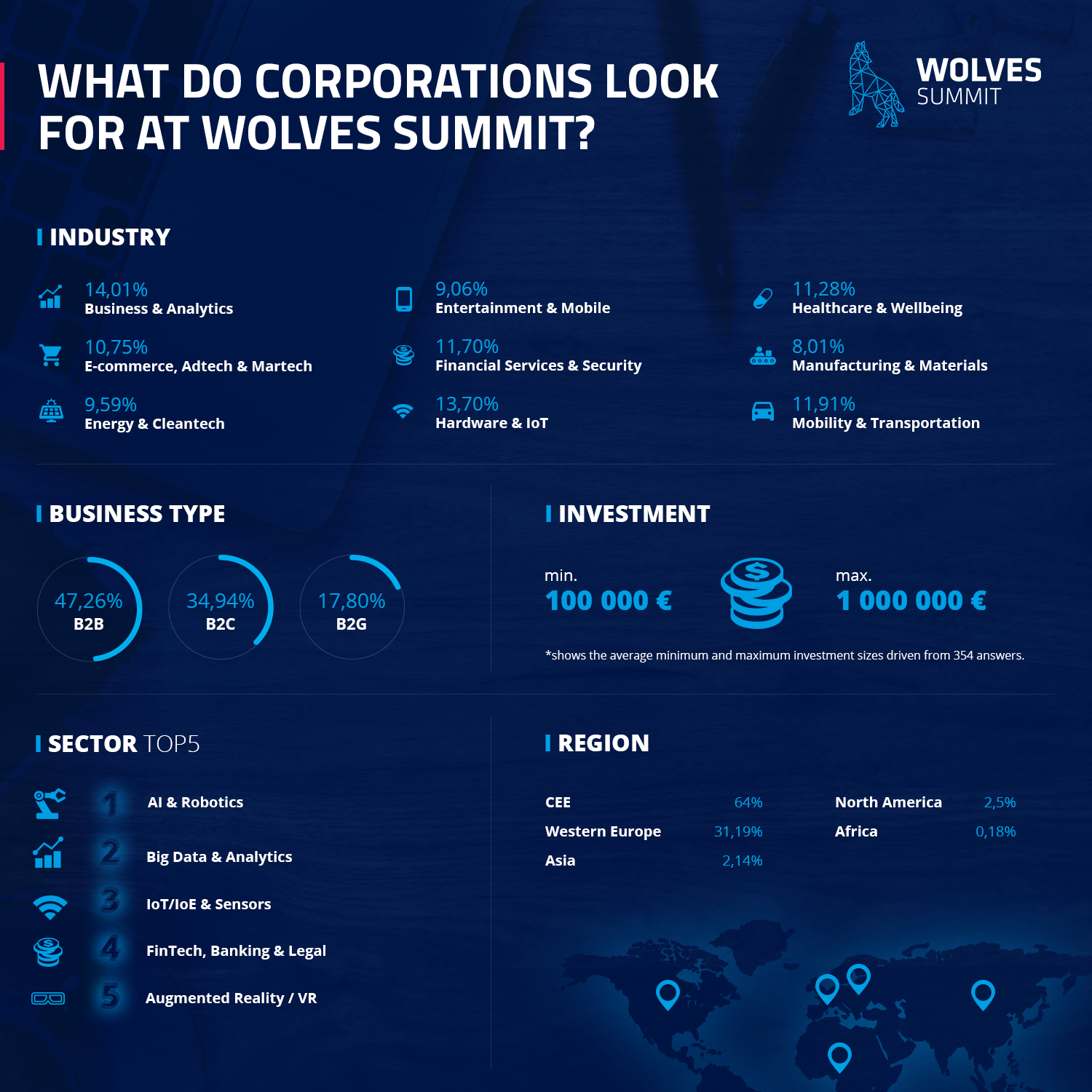 ---
Looking for

partnerships with corporations

?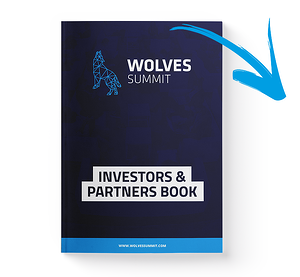 Get the contact list to over 100 Investors and Corporates willing to cooperate with startups!