If you have been following us for a while, you have probably noticed us saying that attending Wolves Summit will change the future of your company. This is not just a slogan we chose to promote our conference - it is the thing we have been always striving for while organizing Wolves Summit. It brings us real joy to read about or listen to the success stories of people or companies that have joined Wolves Summit in the past.
This is one of those stories.
Paul Bojarski was born in Poland, but grew up in the UK. They say he has always had the entrepreneur gene; he opened his first business when he was just 17. And although his path back then had as many ups as downs, he was able to learn from it and use those many lessons in a way that later on have helped him succeed; Paul has founded Sceenic where together with his team he develops a Watch Together cloud technology that "helps media companies bring the conversation to life".
Originally, Sceenic was a startup named SayYeah, which (instead of companies) directed its product to the end users; people looking for opportunities to watch together, despite the miles that separated them.
The buzz around SayYeah began in April 2015, when the startup appeared at the Wolves Summit conference. It was the first event like this in Poland; connecting young technology companies, investors and corporations. Today, after seven editions, the event is seen as the place for the people of the innovative ecosystem to meet other corporates, executives, investors and startups relevant for their business development, find investments and gain new valuable clients. The conference is permanently inscribed in the calendars of top entrepreneurs from around the world.
A wolf-shaped turning point
How did Bojarski learn about a conference that was just beginning to crawl? He jokes that he walked through the woods and saw a wolf. Paul was looking for a conference in Europe where you can meet 1: 1 with other participants and, back then, Wolves Summit was the only event providing such value.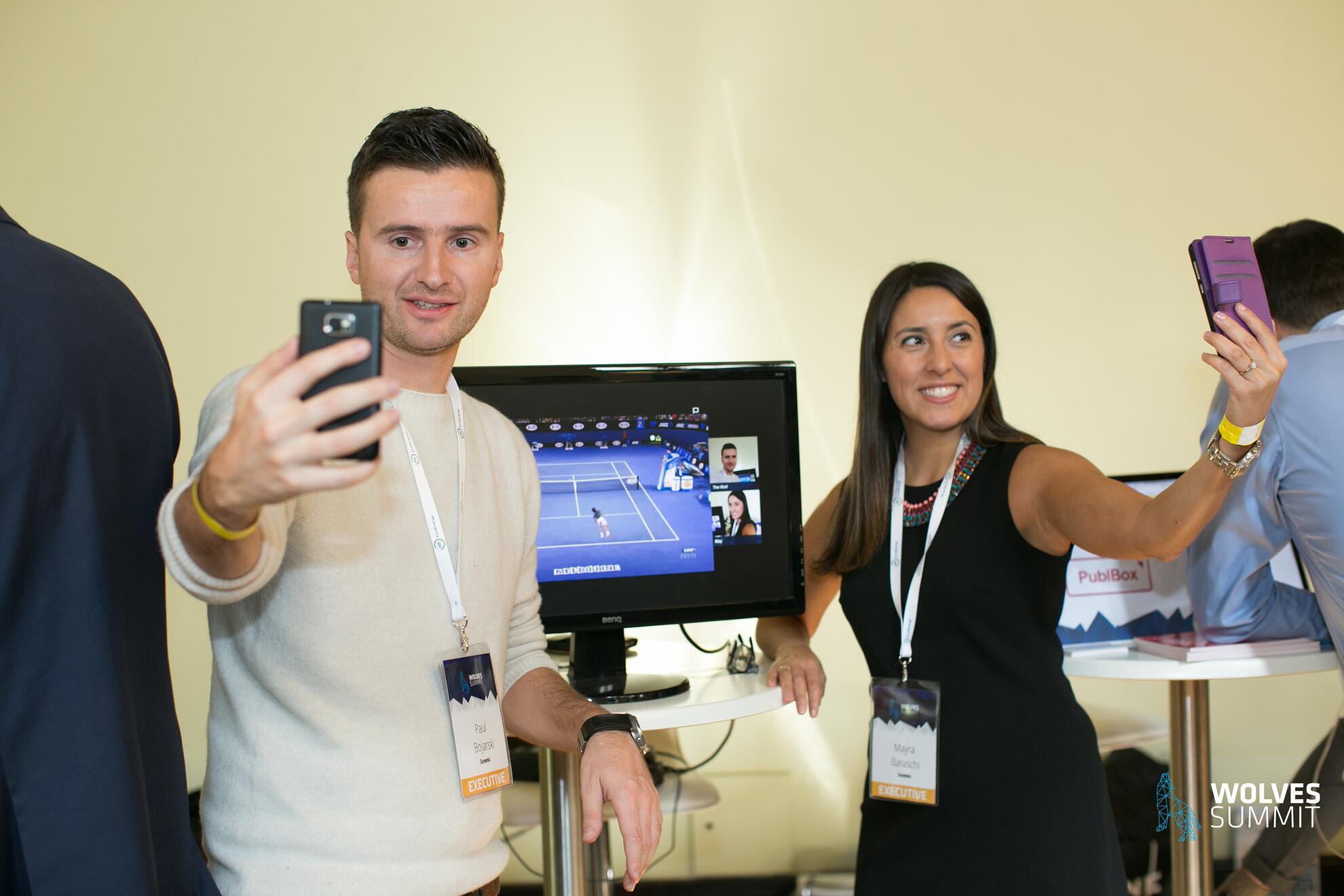 Paul has not only appeared at Wolves Summit - he used this opportunity to the fullest: he scheduled many 1:1 meetings and took part in the Great Pitch Contest, a pitching competition for selected startups. His ideas and entrepreneurial spirit lead him to victory. This is why he was noticed by appropriate investors and corporations and could develop his company. Participation in the event changed everything.
With the award from Microsoft Azure, we could easily release the service for an open audience. Through networking we got to know TVN Ventures, ProSiebenSat1 and some of the Wolves Summit organizers, Marek Piasek and Barbara Piasek. Barbara has helped us greatly with sales and our approach to clients. - says Bojarski - Thanks to new contacts to entrepreneurs and investors gained during Wolves Summit, we got an investment in Israel. After winning the Wolves Summit, investors looked at us differently. It was impossible not to notice how their interest have grown.
The world is his oyster?

2 months after winning, SayYeah got the "pre-seed" investment from Israel. Paul moved there for 4 months in June 2015. Together with the investor and CTO, they built the SayYeah platform. At the end of September 2015 from Israel, Bojarski flew straight to Chile, where SayYeah got into the Start-Up Chile program. The launch of SayYeah with Microsoft Azure took place. The result was 20,000 users in a month.

The problem, however, was the shortage of content available for viewing on SayYeah.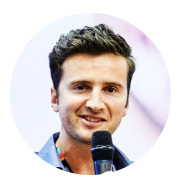 While I was still in Chile, I had a few video talks with Piotr Bucki, our mentor, we also had a videoconference with Orange Poland. - Paul recalls.

Significant changes in the company
In May 2016, Bojarski flew from Chile to London to meet with the board of directors. It was when the difficult decisions of changing the company's activity from D2C (direct to consumer) to B2B (business to business) and updating the name to Sceenic were made. The Watch Together technology was continued, but it was being sold to media companies. It was a difficult, but necessary step.
In September 2016, the company received an investment from Parallel 18 from Puerto Rico, and Paul moved again, this time for 5 months. In following March Sceenic received an investment from NMA VC from Hamburg. Today, the company has its HQ in London. Europe remains the place where Sceenic has the most customers, Israel, however, remained the location for R&D.
What now?
Paul Bojarski returned to Wolves Summit two years after his first success. In March 2017, he appeared on stage and shared the story of his company. He ensures that he will come back to the event more than once. For some it could seem surprising that one conference can change everything and move things forward so intensely, but this is exactly the power of Wolves Summit. Thanks to the formula of the event, Paul could count not only on the support of the organizers, but also mentors, investment funds and corporations.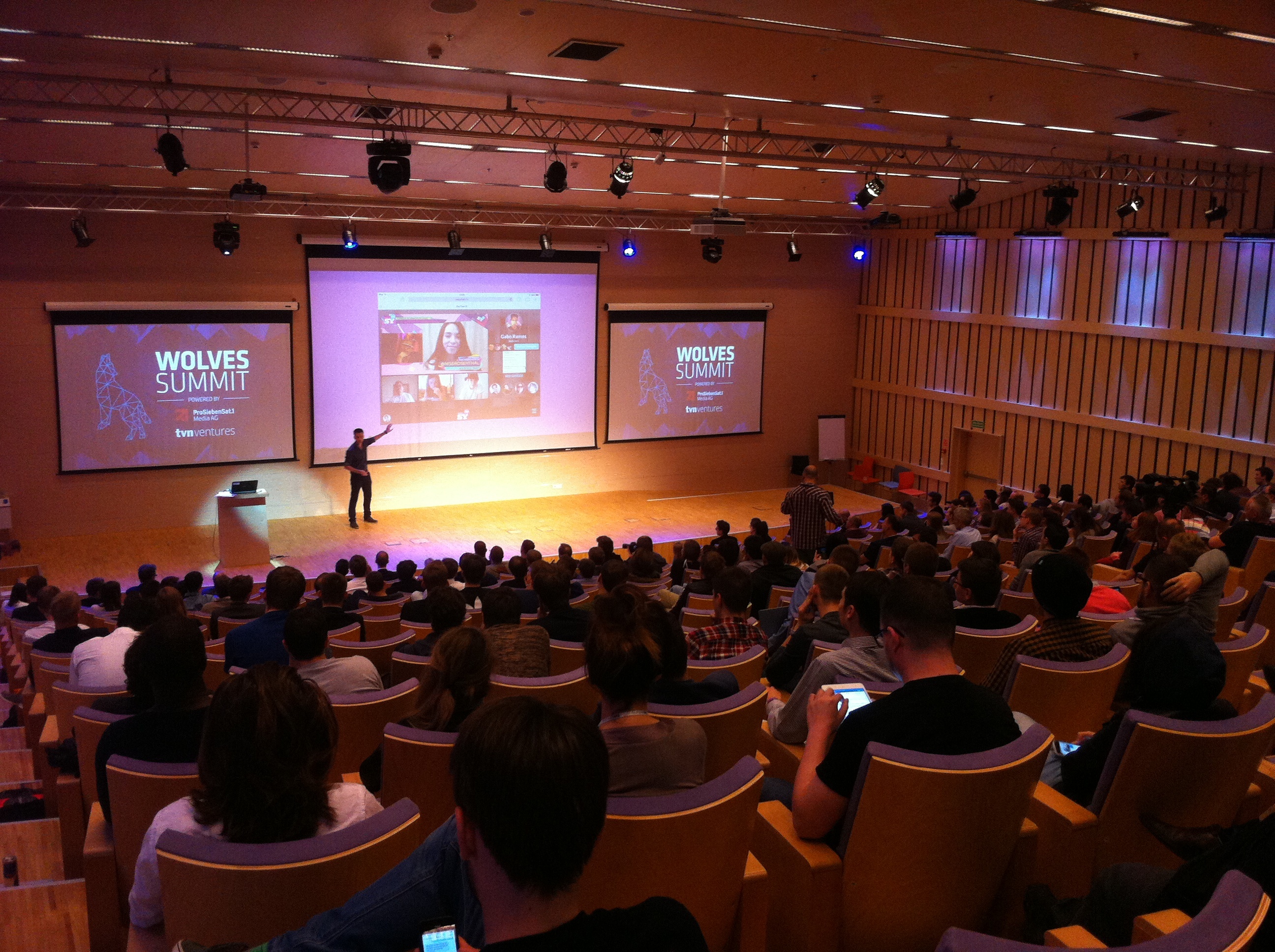 Wolves Summit will change the future of your company and Paul Bojarski and Sceenic are the perfect example of such change. We feel extremely prviliged that organizing this event, we have an opportunity to help businesses grow, to help innovation become reality.
---
Looking for AN Investor

or a

partner

?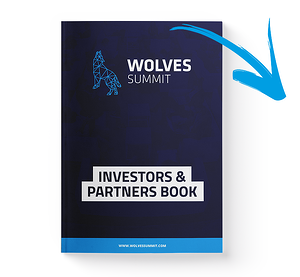 Get the contact list to over 100 Investors and Corporates willing to cooperate with startups!