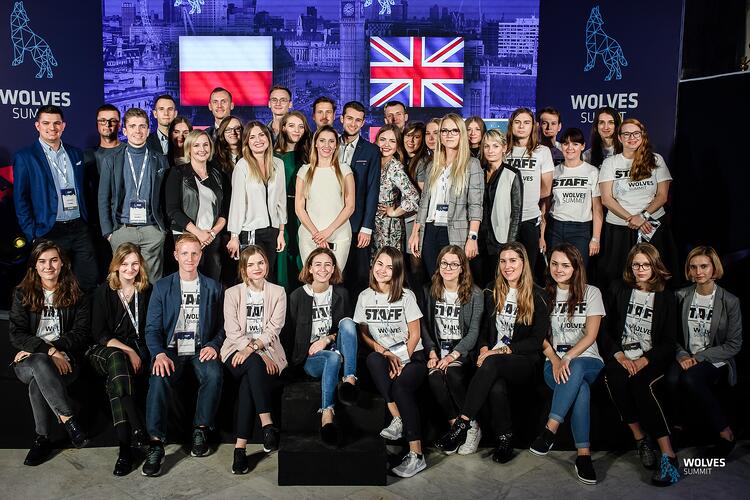 Wolves Summit was created to properly support innovation by enabling relevant networking in form of well-matched 1:1 meetings. We started it 4 years ago and, although we have dreamed of it, we would have never guessed how successful it is going to be. The journey humbles us and the success stories of many companies that have met during our conference drive us every day to work harder and harder to achieve our goal: help other companies grow. We feel privileged being able to assist in the process of creating valuable business connections and we want to spread our impact as far as possible. This is why, two weeks after the 9th Wolves Summit in Warsaw, we are going to organize 10th edition of Wolves Summit abroad. For the first time in history, Alpha Wolves will meet in London, UK.

But before that happens, we would like to sum up the 8th Wolves Summit edition that was held on 23rd-24th October 2018 in Warsaw, Poland.

Although the 8th edition of Wolves Summit focused on the CEE region, our participants came from all around the world, including North America, Africa and Asia. Throughout 2 days they have set up
2987 1:1 meetings (which means that so far we have helped organize almost 22000 1:1 meetings) This edition's average meeting rating was 4,6/5

Wolves Summit participants in numbers:
attendees: 1535

investors: 178

corporates & executives: 330

startups & scaleups: 352
We are happy to have noted growth in the size of the conference comparing to its corresponding one, 6th edition that happened in October 2017; most of all there were 570 more 1:1 meetings scheduled and 357 more people joined Wolves Summit.
The 8th Wolves Summit has lasted for two days 23-24.10.2018. In addition to the 1:1 meetings, chosen startups could take part in the Great Pitch Contest Semifinals (day 1) and Finals (day 2), all participants could listen to valuable key notes and panel discussions regarding hottest trends in innovation, visit EXPO areas (Startup EXPO and Partner EXPO) and enjoy less formal networking spaces: VIP Party and Networking Party.
Once the conference has finished, all the participants were invited to take part in Central European Startup Awards, an annual gala celebrating innovation and entrepreneurship.
Some of the incredible Wolves Summit speakers were
Go to the photos: click

During Wolves Summit we had a pleasure to host 352 startups & scaleups from various countries: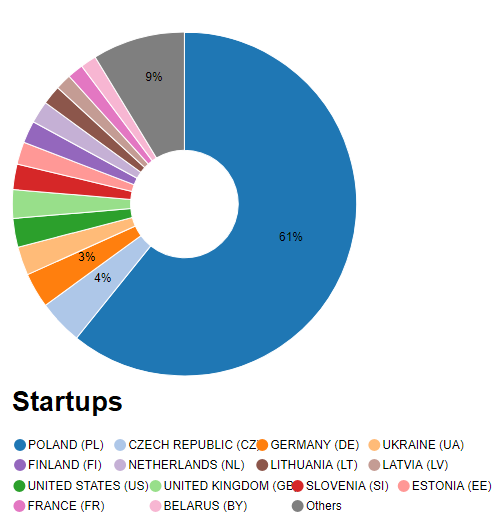 As always, we have organized the Great Pitch Contest. 40 selected startups from various business backgrounds were invited to take part in the Semifinals on day 1. It was not easy for us to come up with the decision on who should compete in the finals, as all of them were high-level game-changers. We thank all of them for that and congratulate on the journey so far. We hope they'll continue it and spread their impact further to support innovation worldwide!
6 Startups have qualified to the Great Pitch Final:
Congratulations Crassula!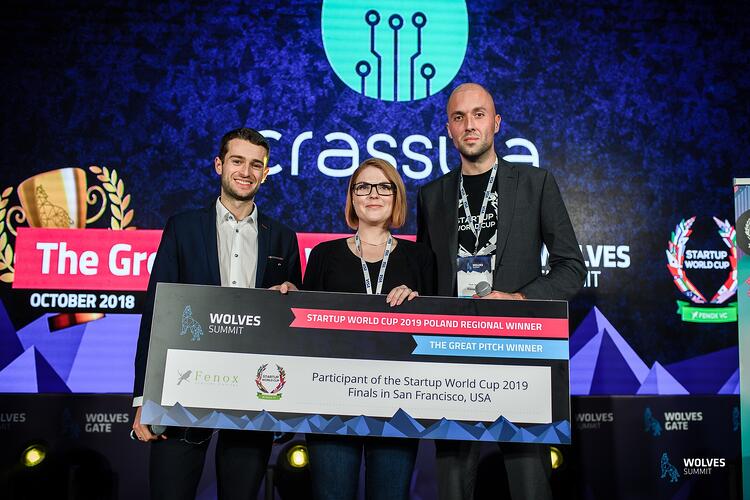 "Crassula is an ecosystem in which companies of any sizes and shapes can launch their payment solutions within several days and with very low budgets."


Source: crassula.io
Statistics
We are data-oriented people, we always find it interesting to learn about people that join Wolves Summit and understand what are they looking for. Here are some of the data regarding the preferences of Investors and Corporates who joined 8th edition of our conference.
Business Type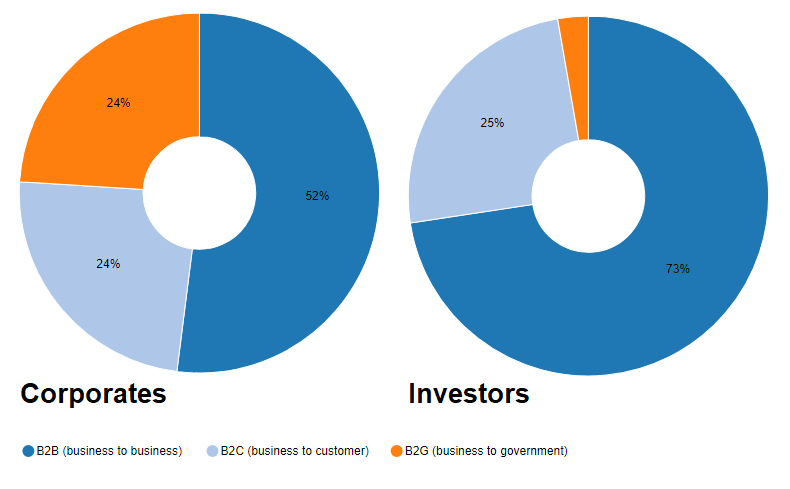 Product Type
Industry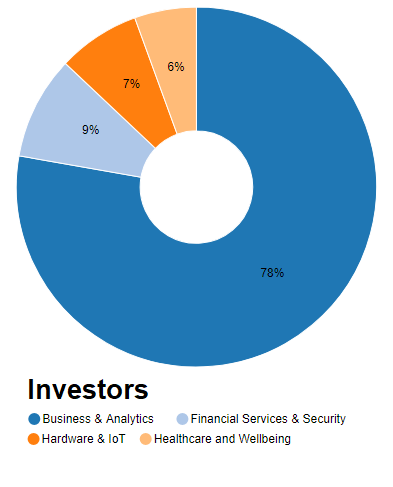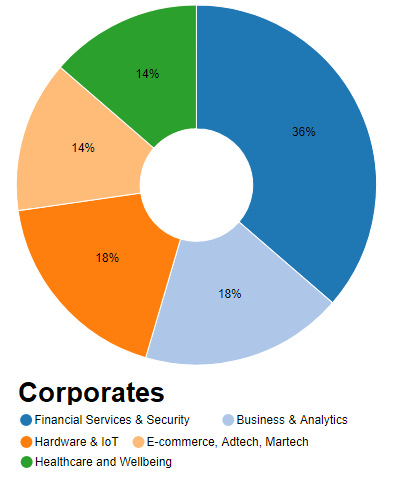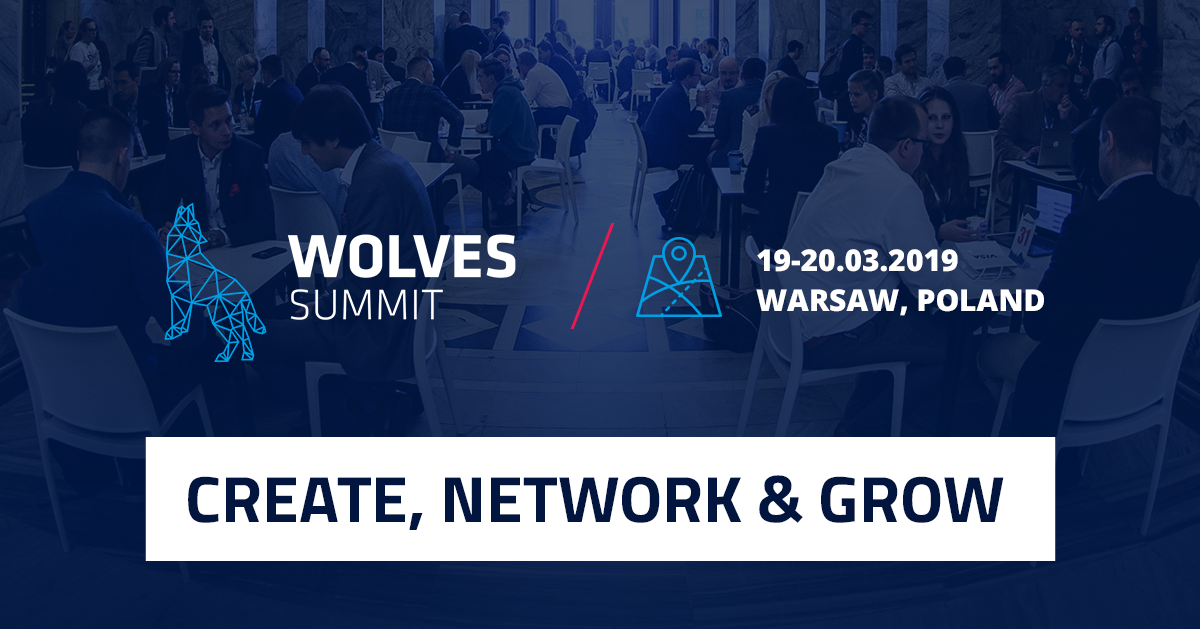 Although we are very happy with how the 8th edition turned out, we promis we are not going to stop here; helping other businesses grow is the reason why we organize Wolves Summit in the first place.

The 9th edition of Wolves Summit that will be held 19-20 March 2019 in Warsaw. Make sure to mark those dates in your calendars as it is going to be an experience like never before! You certainly cannot miss it!

Until next time Alpha Wolves,
Wolves Team